A bill introduced in both houses of Congress would create a pilot program to provide employment benefits to gig workers. This Portable Benefits for Independent Workers Pilot Program Act (S. 1251, H.R. 2685) would allot the U.S. Department of Labor (DOL) $20 million to test portable benefits in fiscal year 2018.
"[A] growing number of Americans are working without a safety net and have difficulty planning and saving for retirement, health care needs, or on-the-job injuries," said Sen. Mark R. Warner (D-VA), the Senate bill's sponsor, in a press release.
"The nature of work is changing rapidly, but our policies largely remain tied to a 20th century model of traditional full-time employment," Warner added. "These incentive grants will accelerate experimentation at the state and local levels to better support a more independent 21st century workforce."
Test Program
If passed, the bills would authorize grants to states, local governments, and nonprofits. They would allot $15 million for recipients to design, implement, and evaluate new models and another $5 million for them to assess and improve existing models.
Participants in the test programs could include any workers who are not traditional full-time employees of the entities hiring them, according to the legislation. This could include independent contractors, contract workers, self-employed individuals, freelancers, temporary workers, or contingent workers.
Those workers would have access to benefits that are commonly provided to traditional full-time employees like workers' compensation, skills training, disability coverage, health insurance, retirement saving, income security, and short-term saving, the bills say.
The bills require that priority be given to proposals that exhibit "innovative thinking"; to that end, programs focused solely on retirement-related benefits will not be eligible. The DOL also must prioritize models that can be replicated on a large scale or at the national level. A report on the program's results would be due to Congress in 2020.
Representatives from the gig economy, such as Lyft and a freelancer union, have praised the idea.
Continued Focus
The bills are just the latest development in an ongoing effort to address issues created by the gig economy. President Obama's DOL had prioritized addressing wage and hour issues, including medical leave, in "fissured workplaces." The new administration, however, recently withdrew guidance documents on those issues (see DOL Rescinds Joint Employment, Independent Contractor Guidance).
Still, employers can expect to see continued focus from Congress, as well as the U.S. Equal Employment Opportunity Commission, which enforces nondiscrimination laws. Earlier this year, Acting Chair Victoria A. Lipnic said during a panel discussion that she intends to pay special attention to the evolution of employment relationships, including employers' joint-employment responsibilities, the use of staffing agencies, and the gig economy.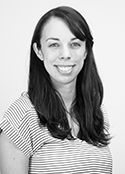 Kate McGovern Tornone is an editor at BLR. She has almost 10 years' experience covering a variety of employment law topics and currently writes for HR Daily Advisor and HR.BLR.com. Before coming to BLR, she served as editor of Thompson Information Services' ADA and FLSA publications, co-authored the Guide to the ADA Amendments Act, and published several special reports. She graduated from The Catholic University of America in Washington, D.C., with a B.A. in media studies.