The Congressional Budget Office (CBO) and the staff of the Joint Committee on Taxation (JCT) have completed an estimate of the direct spending and revenue effects of the Senate's Better Care Reconciliation Act of 2017.
CBO and JCT estimate that enacting this legislation would reduce the cumulative federal deficit over the 2017-2026 period by $321 billion. That amount is $202 billion more than the estimated net savings for the version of H.R. 1628 that was passed by the House (also known as the American Health Care Act, or AHCA); the additional savings largely come from steeper reductions to Medicaid than those proposed by the House bill, as well as changes to the current subsidies for nongroup health insurance provided by the Affordable Care Act (ACA).
Additionally, the Senate bill would increase the number of people who are uninsured by 22 million in 2026 relative to the number under the current ACA, slightly fewer than the increase in the number of uninsured estimated for the House-passed AHCA. By 2026, the CBO and JCT estimate, about 49 million people would be uninsured, compared with 28 million who would lack insurance that year under current law.
The CBO analyzed a revised version of the bill from what was initially introduced on June 22. A new amendment provides that, starting in 2019, individuals with a break in continuous insurance coverage for 63 days or more in the prior year will be subject to a 6-month waiting period before coverage begins. (The House bill imposes penalties, rather than a waiting period, for applicants looking to re-enroll after a comparable lapse in coverage.)
Update: On June 27, McConnell announced that a vote on the Senate bill would be delayed until after the July 4th recess.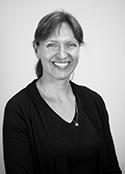 Jennifer Carsen, JD,is a Senior Legal Editor for BLR's human resources and employment law publications, focusing on benefits compliance. In the past, she served as the managing editor of California Employer Resources (CER), BLR's California-specific division, overseeing the content of CER's print and online publications and coordinating live events and webinars for both BLR and CER.

Before joining CER in 2005, Ms. Carsen was a Legal Editor at CCH, Inc. and practiced in the Labor & Employment Department at Sidley & Austin, LLP in Chicago. She received her law degree from the New York University School of Law and her B.A. from Williams College. She is a member of the New Hampshire Bar Association.

Questions? Comments? Contact Jen at jcarsen@blr.com for more information on this topic