It's no secret that discrimination, harassment, and retaliation claims based on disability cost employers plenty—and it's not just the dollars awarded in damages (although, admittedly, some jury awards are eye-popping). It's the expense of litigation. It's the time employers must spend defending claims. It's the bad publicity for the company. It's the damage to employee morale.
According to the Equal Employment Opportunity Commission (EEOC) charge statistics for 2016, over 28,000 disability discrimination charges were filed with the agency. That accounts for more than 30% of the total charges filed last year.  The number of disability charges was topped only by claims of race discrimination and retaliation.  The EEOC's enforcement efforts in the area of disability discrimination have resulted in several lawsuits and some settlements.
Here are just a couple examples—take note of what's required beyond the monetary payment:
Earlier this month, UPS agreed to pay $2 million to resolve a nationwide disability discrimination lawsuit filed by the EEOC. The federal enforcement agency claimed the employer failed to provide reasonable accommodation for employees with disabilities and fired employees automatically when they exhausted the employer's 12-month leave maximum.
The settlement agreement requires UPS to update its reasonable accommodation policies, improve its implementation of the policies, and conduct training for those who administer UPS's accommodation processes.  And, for 3 years, UPS must provide periodic reports on the status of every accommodation request to ensure the new processes are working.
In June of this year, a food producer in California agreed to pay $800,000 to settle a lawsuit brought by the EEOC. The agency claimed the employer fired employees who exceeded the company's leave policy or required employees to be restriction-free when they returned to work.
As part of the settlement, the company agreed to revise its antidiscrimination, retaliation, and reasonable accommodation policies to include an internal and external legal review when an employee's accommodation request is denied.  The employer will provide training on the new policies and designate an internal Americans with Disabilities Act (ADA) coordinator to help the company maintain records.
So, what should employers do to avoid disability discrimination?  Here are some suggestions:
Make sure supervisors and managers are able to recognize a request for accommodation. It can take the form of a request for any change or adjustment in the workplace or work schedule that's related to a medical condition.  It's a good idea to require front line supervisors to refer any accommodation request to HR.
When an employee requests an accommodation, don't automatically dismiss it if it seems unnecessary or frivolous. Take the time to engage in the interactive process—and document the process.
Keep job descriptions up to date and accurate. This helps employers easily identify essential job functions—a critical factor in determining whether an employee with a disability is qualified for the position in question and for deciding what accommodations are reasonable.
Have a uniform accommodation policy that provides guidance for all those involved in the accommodation process. The policy should describe each step of the process and the responsibilities of the employee and the employer.
Don't make assumptions about how a particular disability might affect a particular employee. Employers are required to use an individualized assessment when determining whether an employee or applicant can perform a particular job; and the same medical condition can affect people differently. And making assumptions can also lead an employer to violate the ADA by "regarding" an individual as having a disability.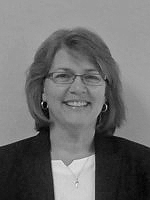 Joan S. Farrell, JD, is a Legal Editor for BLR's human resources and employment law publications. Ms. Farrell writes extensively on the topics of workplace discrimination, unlawful harassment, retaliation, and reasonable accommodation. She is the editor of the ADA compliance manual—ADA Compliance: Practical Solutions for HR. Before coming to BLR, Ms. Farrell worked as in-house counsel for a multistate employer where she represented management in administrative matters and provided counseling on employment practices.

Follow Joan Farrell on Google+

Questions? Comments? Contact Joan at jfarrell@blr.com for more information on this topic