Technology is changing industries across the globe. From the use of basic-level robotics to virtual reality (VR) headsets, the amount of technology that humans experience is constantly increasing—even on a daily basis. And the human resources (HR) industry is no different. With obvious benefits such as automated workflows and streamlined processes, it may come as a surprise that 28% of HR executives claim to see no need for such advanced technology. However, the benefits far outweigh the negatives, and it's critical that executives realize and adopt the new HR technologies available to them. Here are some of the new technologies available and how they can help your workforce.
The Cloud Powers Everything
Cloud computing has become a widely used practice across the field of HR. In fact, organizations using cloud computing rose from 68% in 2016 to 73% in 2017. Numerous cloud tools are available to HR executives that help improve their day-to-day operations. Some examples include LinkedIn® recruiting, Google forms, and Lucidchart. These solutions provide HR departments with the ability to implement flexibility across their business. For your remote workers, replacing your on-premise system with cloud integration allows for seamless connectivity throughout the company. Considering more than 43% of Americans worked remotely in 2016, this feature can keep your employees connected no matter where they are.
Moving from an on-premise system also has the ability to safely store data in a more cost-effective manner. While 53% of executives worry about storing sensitive HR data in the cloud, choosing the proper system can mitigate the concern. The key is to identify any threats and create a plan to protect against them. By ensuring that a secure solution is in place, you can reap the cost-saving benefits of automatic system updates and reduce maintenance.
Artificial Intelligence Creates Connectivity
Fifty-four percent of HR executives believe that cognitive computing will affect key roles in the HR organization. Many executives worry that the implementation of artificial intelligence (AI) systems will replace the need for their human workforce. In reality, it's quite the opposite. AI has the ability to work alongside humans and help them be more efficient and productive in the workplace. For example, AI-powered chatbots allow for the automation of repetitive tasks, like answering common questions from employees or clients. These chatbots also eliminate the need for antiquated performance reviews. Currently, Millennials are dominating the workforce, and this unique generation craves feedback 50% more than their predecessors. By utilizing chatbots to provide performance feedback, managers don't need to set aside time to meet with their employees, and employees can receive feedback more often.
AI can also streamline recruiting processes and help provide more comprehensive analytics for employees. The hiring process is often time-consuming, complicated, and frustrating. AI allows HR executives to streamline this process through automated scheduling, ongoing feedback to candidates, and real-time answers. AI also removes unconscious bias from the recruiting process by presenting managers with candidates who may have been initially screened out of the process due to the human tendency to favor similar characteristics.
Advanced Learning and Development Programs
Continued learning and development is important to most employees. In a recent survey, 44% of respondents revealed that they need to continue to update their skills to do their jobs effectively, while 90% recognize the need to update their skills at least annually. Learning management systems (LMSs) are a great place to start. LMSs allow for continued learning using comprehensive online modules. Other systems have begun to implement more high-tech options as well.
For example, many have started utilizing VR as part of their employee training programs. Employees can use VR to practice challenging tasks in a safe space or even gain experience working with particular equipment in a virtual manner. Gamification has also become a widely used tool in the workplace. This is most likely because gamification elements allow for friendly competition among employees, giving them an incentive that often leads to higher engagement.
It's no secret that HR is experiencing shifts in technology capabilities. From VR and gamification to advanced levels of cloud computing to automate mundane tasks, the benefits far outweigh the risks. Not only does HR technology provide the ability to cut costs and streamline processes, but it also helps produce more skilled and productive employees.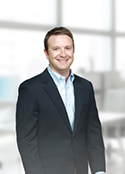 Matt Thomas is the President of Indianapolis-based WorkSmart Systems, Inc., which he founded in 1998. He is active with the National Association of Professional Employer Organizations (NAPEO), and has dedicated more than 20 years to the PEO industry dating back to his early career with industry leaders ADP and NovaCare Employee Services.

Matt's depth of experience proffers a unique vision for the future of WorkSmart Systems and the PEO industry. An unwavering belief in judicious client selection and superior client service is the foundation of Matt's business philosophy. He is committed to continuing the growth and development of the solid client base upon which WorkSmart's success is built.