In our previous blog posts about leveling up your HR practices, we shared advice on how to determine your HR maturity level and how to define what your needs are. At this point, you should be ready to establish the practices that will help you reach your HR goals efficiently.
Depending on your HR maturity level, your goals will vary, as will the ways to reach them.
HR Maturity Stage 1—Get the Engine Up and Running
If you're in the first stage of HR maturity, you're probably a one-person show, and there's likely a lot of foundational work that needs to be done. Your main goal should be to create and solidify some fundamental HR processes to cover the basics.
This can be an overwhelming task. Your path to achieving this would mean hitting the following milestones: automating processes, simplifying systems like reviews to ensure follow-through, deciding on key metrics to track to oversee the effectiveness of your methods, and helping people better understand how their work contributes to the organization's success.
What practices do you need to get all of this done, you ask? You can start with some core processes.
Performance reviews. You might currently lack a review process. Or, you might have one, but it doesn't occur regularly. Don't try to overdo yourself or overwhelm managers and employees at this phase; keep it simple with a biannual review process, and automate your process where possible.
Just make sure that people stick to it and that managers have the right resources to conduct a useful review. If possible, add a peer review and a self-reflection so employees can get the best-possible idea of how they are performing.
Post-review one-on-ones. The one-on-ones are a great way to get the most out of the actual performance review. They present the opportunity to track development and discover what both parties took away from the process. Your role here is to ensure the one-on-ones actually get scheduled and that people follow through.
Engagement surveys. Running an engagement survey twice a year is more than often enough to determine how your employees feel. Conduct these anonymously. Often, you'll learn things you didn't expect that need attention immediately. Use software that helps you automate the process and gives you valuable insights in one place.
HR Maturity Stage 2—Build Upon a Solid Foundation
You're part of an HR team, and you've successfully implemented reviews. Your goal now shifts to collecting more data, providing more value for everyone involved, and driving alignment companywide with your processes.
Hit the ground running by putting some of these practices in place:
Goals: business and professional development. It's borderline impossible to measure and analyze someone's performance and career development if there are no set goals. You need something to benchmark. For starters, stick to a biannual goal-setting structure. In the long run, this will motivate employees and give a clearer overview of the progress to the manager.
Reviews: 360 and leadership reviews. Leadership reviews are very useful for upward feedback. These combined with regular peer-to-peer reviews and self-assessments will help people become more self-aware of their performance, which will inevitably increase the overall engagement rate.
Real-time feedback. Giving and receiving praises for a job well done or tips for improvement in real-time are powerful techniques that can empower people to do some of their finest work. By being part of an ongoing feedback loop, the chances of everybody being aligned within a team and an organization grow significantly.

HR Maturity Stage 3—Become a Data-Driven Powerhouse
In the last stage of HR maturity, you're probably dealing with a large organization and many employees—hence, a lot of data on your hands and plenty to do with them. Your goals may vary, but the underlying themes would be to increase adoption and improve employee retention and engagement.
The following practices are essential to help you with these high-level goals:
Goals and check-ins. If employees have a clear overview of where they are headed, there is a greater chance they will stay onboard and deliver—possibly even overdeliver. Goals help people define a vision of where they want to be and imagine a path to get there. Creating clear frameworks and providing tools for effective goal setting can also help steer performance management conversations and should be a focus for your HR team.
Engagement surveys. Employee dissatisfaction often goes unnoticed, which can cause many long-term problems. If they aren't dealt with, they can become hairy monsters that are really difficult to get rid of. Previous studies have found that highly engaged employees are 87% less likely to leave their company. Thus, regular engagement surveys can have quite an impact on your organization's turnover.
To summarize, find out where you are right now in terms of maturity. Then, get really clear on what your goals are and what you need to get there. Establishing practices that fit your profile might not be as simple as you thought but could become transformational and beneficial on an organizational level. Just start where you are today, and aim to grow your people together with your business.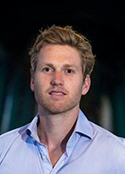 Bas Köhnke is CEO and cofounder of Impraise, the People Enablement Platform that allows you to utilize real-time feedback, check-ins, reviews, and goals to develop your people and grow your business.