In today's highly competitive work environment, the recruitment industry has decided to shift to a more candidate-driven approach. Nowadays, companies no longer unilaterally select qualified candidates. Instead, jobseekers use their impression of a company and its recruitment experience to find which one best fits them.
This shift is one of the biggest reasons for your company to renew its focus on understanding and measuring recruitment operations processes. Keeping up with the latest changes in the industry can give you a significant advantage over your competitors. This also allows you to better and more efficiently adapt your existing practices in order to attract the talent you need.
Some key trends include incorporating marketing strategies into the recruitment process and using social media to hire talent, as well as improving the candidate experience throughout the recruitment process. These trends put the focus on presenting a positive brand image and workplace culture to make a candidate more likely to sign on with or recommend others to apply to your company.
With the ever-increasing demand for hiring the right candidates in a specific time frame, many companies are turning to recruitment process outsourcing (RPO) partners and HR automation. Through RPO recruitment, the hiring process becomes more efficient, as these outsourcing firms are better equipped to locate talent that has the right technical and soft skills that fit a company's culture perfectly.
Meanwhile, artificial intelligence (AI) and other software and tools allow HR teams to streamline mundane and repetitive HR tasks, making it easier to focus on more critical and "human" responsibilities.
Finally, companies have begun putting a premium on talent with a mastery of both technical and soft skills. With 89% of talent professionals attributing the lack of critical soft skills to the loss of new employees, the best characteristics of those in any position go beyond their experience in the post and extend into their ability to thrive and grow in their companies.
Interviews, situational questions, and project simulations have entered the hiring process to better gauge these qualities in potential candidates. For a more detailed and data-oriented perspective on these rising recruitment trends that can better drive your hiring strategies, keep scrolling to the infographic below.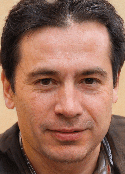 Pem Brooke is the Marketing Manager of SuperStaff. Prior to working at Logiscale, he handled a small marketing agency in Los Angeles. In his free time, he pampers his dog all day long.