by Ed Chaffin, BCC, president, IMPACT Group
Do you provide training for internal employees when they transition into a new role? Or do you let them free fall and cross your fingers? Most companies lack a formal training process for internal transfers—to the detriment of productivity and quick success.
Companies assume since the employee already knows the organization, they will naturally integrate into the position. However, research proves internal moves can be more difficult than joining a new company.
Michael Watkins conducted significant research on the topic. In a Harvard Business Review article, he shares:
67% of all executive transitions are internal moves and promotions
70% of leaders rated their internal transition as difficult
35% of leaders rated their internal move as more difficult than joining the company as a new hire
Internal moves are especially hard for senior leaders, who are expected to immediately tackle ambitious key performance indicators (KPIs) and lead multiple team members. What if that leader relocated for the position? The dynamics of relocation alone are a challenge. Add in the demands of quickly integrating into a leadership role and the employee is completely overwhelmed.
Returning to maximum productivity takes months
Forty-eight percent (48%) of relocated employees don't return to their normal pre-move productivity levels until 2 to 3 months after the relocation, according to the Altair Momentum Survey 2015. An additional 33% of respondents take 4 to 6 months to return to maximum productivity.
That's precious time companies can't afford to lose.
Investing in leaders positions them to break through productivity slumps and achieve quick success for the organization. And, let's not forget the long-term advantages this has on the employee's career. Professional development isn't just an investment in the role—it's an investment in the leader.
Determine what success looks like
Coaching is beneficial for employees at all levels, but is especially critical for taking leaders from good to great. Coaches have the ability to challenge the person to stay objective and open in the new role. As an unbiased third party, they help employees understand their management style, recognize their weaknesses, and remain focused on the business even as urgent matters rush in.
The boss and the employee might have different ideas on what success looks like, making goal setting key in the first few months. The best process is to triangulate goals and objectives between the leader, her boss, and the leadership development coach. The third-party perspective will help the employee and her boss recognize areas that need attention.
This objective coach also ensures the employee understands what is being asked and expected of him. The coach provides clarity on the role and accountability for the goals that are set.
Funnel momentum to a key initiative
A new leadership position involving a relocation requires focused effort from both the individual and the company. Determining a key initiative that will provide a quick win is something that the coach can drive with the transferee and his boss.
Coaching can deliver substantial return on investment for an organization and has invaluable long-term effects on a career. Development programs with coaching modules can empower leaders to ramp up quickly and beat productivity slumps after relocation.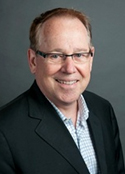 Ed Chaffin
is a seasoned executive, speaker, writer, and entrepreneur with more than 20 years of experience in the HR and talent arenas. As President of IMPACT Group—a global career transitions firm specializing in relocation, outplacement, and leadership development—Ed oversees sales, account management, and practice leaders. Ed is a Professional Certified Coach from the International Coach Federation, a SEIP Certified Coach from The Social and Emotional Intelligence Institute, and a Birkman Certified Consultant.
He has affiliations with two major universities: Louisiana State University and IMD—The International Institute of Management and Development (Lausanne, Switzerland). Connect with Ed via e-mail, Twitter, or LinkedIn.