While newly proposed workplace violence prevention regulations may never see the light of day under President Donald Trump, employers can expect the federal government to continue to require written prevention programs, training and more, without formal rules in place.
The U.S. Department of Labor's Occupational Safety and Health Administration (OSHA) probably will continue to lean on guidance documents to enforce violence prevention requirements, as it has in the past, according to Eric Conn, a founding partner of Conn Maciel Carey and chair of the firm's national OSHA Workplace Safety Practice Group.
Employer Requirements
While there are no workplace violence prevention requirements explicitly spelled out in a federal statute, OSHA uses the "general duty" clause of the Occupational Safety and Health Act to ensure employers are taking appropriate steps.
The clause requires employers to ensure their workplaces are "free from recognized hazards that are causing or are likely to cause death or serious physical harm" to employees. Generally, this means that OSHA cites an employer when it fails to reasonably abate hazards known to a specific industry, including workplace violence.
For tactical strategies to reduce the risk of security breaches, workplace violence, and legal liabilities, attend Workplace Violence Prevention Symposium 2017, the nation's leading workplace violence prevention conference.Learn more!
"An employer that has experienced acts of workplace violence, or becomes aware of threats, intimidation, or other indicators showing that the potential for violence in the workplace exists, would be on notice of the risk of workplace violence and should implement a workplace violence prevention program combined with engineering controls, administrative controls, and training," according to the agency's website. Violence is particularly pervasive in health care settings, jails and prisons, late-night retail and the taxi industry, according to OHSA.
The lack of explicit standards means that when something happens, it's up to OSHA to decide whether the employer did enough to prevent the incident, Conn told BLR. While the agency has previously noted that even the most robust training and protocols cannot prevent all acts of violence—in its 2009 Recommendations for Workplace Violence Prevention Programs in Late-Night Retail Establishments, for example—it has seemingly taken a different approach for the past 6 to 7 years, he said.
Instead, OSHA has been undertaking very "shallow" analyses in high-profile incidents such as robberies, issuing citations even where an employer had a great prevention program and safety record, Conn said. "We have seen OSHA just pull the trigger and say 'Your program is inadequate.' I don't think that is an appropriate level of analysis in those cases," he added.
But, when OSHA performs a proper analysis, here's what it looks for, according to Conn:
A written program. Does the employer have a written workplace violence prevention program? Has it conducted a workplace violence hazard safety assessment that looks at, for example, physical locations, interactions between staff and clients, staffing needs and high-risk activities?
Quality of training. Is the employer providing quality training to employees? Can workers recognize when an incident is brewing? Are they trained in de-escalation techniques and do they know when to remove themselves from a situation? Do they know when and how to summon help through security mechanisms?
Engineering and administrative controls. Are there enough different mechanisms? For example, do you have panic buttons, surveillance cameras and security personnel? Are staffing decisions made to ensure workers—both security and non-security personnel—are placed in sufficient numbers and proper locations? If working with a vulnerable client population, has the employer removed or modified things that could be used as weapons?
Incident reporting. Do employees understand what they must report and how to report it? Are workers aware that even threats should be reported? Are employees comfortable reporting incidents, without fear of retaliation?
Investigations. When an incident happens, is the employer determining that cause and the circumstances that allowed it to happen? Is it determining what can be improved and implementing changes?
More OSHA priorities are spelled out in the agency's guidance, Workplace Violence: Guidelines for Preventing Workplace Violence for Healthcare and Social Service Workers, which was updated in 2015.
What's Next?
To see what's coming down the pike from OSHA, employers need only look to Cal/OHSA, a program administered by California's Division of Occupational Safety and Health.
The federal agency often looks to California to see what's working and what isn't, Conn said. It's not unusual for OSHA to watch what's going on in California and study program implementation.
For example, Cal/OSHSA on December 8, 2016, issued final rules for workplace violence prevention for the health care industry. The new requirements take effect April 1. The day before, OSHA proposed similar rules. It has requested input from stakeholders and comments are due April 26.
The federal rules, however, may never be finalized. OSHA is unlikely to promulgate new workplace safety standards under the Trump administration, Conn said, estimating that workplace violence regulations are probably 10 years away. Instead, states probably will take the lead on that, he said.
"In fact, I think we're likely to see them undo some [regulations] that were put in place," Conn said. This could include not only the silica rule but also the anti-retaliation provisions of a new electronic recordkeeping rule, he said; "I could see that being dismantled early in the Trump administration."
A penalty increase that took effect in August 2016 also could be on the chopping block. Fines were increased 78%, bringing the lowest penalty from $7,000 per violation to $12,471. Willful or repeated violations increased from $70,000 to $124,709. That change is "absolutely going to be high on the list for scrutiny," Conn said. The penalties hadn't been increased in 1990, so the new number might stay in place but its accompanying annual increase may be in jeopardy. "I could see the Trump administration putting an end to the annual increases," he said.
Guidance documents, however, might stay intact. The previously mentioned guidance for health care workers has become a de facto standard, Conn said. It has almost amounted to backdoor rulemaking. "So even without a standard, I don't expect OSHA is going to retire this document."
And as for enforcement, "I think we're likely to see a similar model as the last few years, perhaps a little toned down," Conn said. For example, the agency may rein in its use of press releases. OSHA tends to announce citations of $40,000 or more in a very public manner, Conn said; now, that threshold is likely to increase to at least $100,000, reserving announcements for the most egregious findings.
But don't anticipate any relief from those citations in high-profile incidents, Conn said. "I would expect federal OSHA—even under an employer-friendly [administration]—will still bring citations under high-profile events."
Conn will be a speaker at BLR's upcoming Workplace Violence Prevention Symposium 2017 (March 2-3, Orlando). His session will present a series of real-life scenarios designed to illustrate what the employers in the fact patterns did right, wrong, or not at all to contribute to their liability under OSHA's general duty clause. This practical presentation will examine stories involving warning signs of violence, unsecure worksites, and more to determine whether the employer in the legal hot seat is likely to be held liable for OSHA violations.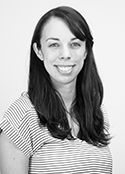 Kate McGovern Tornone is an editor at BLR. She has almost 10 years' experience covering a variety of employment law topics and currently writes for HR Daily Advisor and HR.BLR.com. Before coming to BLR, she served as editor of Thompson Information Services' ADA and FLSA publications, co-authored the Guide to the ADA Amendments Act, and published several special reports. She graduated from The Catholic University of America in Washington, D.C., with a B.A. in media studies.