In late 2015 and early 2016, the Congressional Budget Office (CBO) and the staff of the Joint Committee on Taxation (JCT) estimated the budgetary effects of H.R. 3762, the Restoring Americans' Healthcare Freedom Reconciliation Act of 2015, which would repeal portions of the Affordable Care Act (ACA)—eliminating, in two steps, the law's mandate penalties and subsidies but leaving the ACA's insurance market reforms in place.

At that time, CBO and JCT offered a partial assessment of how H.R. 3762 would affect health insurance coverage, but they had not estimated the changes in coverage or premiums that would result from leaving the market reforms in place while repealing the mandate penalties and subsidies.
CBO and JCT have now provided such an estimate at the request of the Senate Minority Leader; the Ranking Member of the Senate Committee on Finance; and the Ranking Member of the Senate Committee on Health, Education, Labor, and Pensions.
In brief, CBO and JCT estimate that enacting that legislation would affect insurance coverage and premiums primarily in these ways:
The number of people who are uninsured would increase by 18 million in the first new plan year following enactment of the bill. Later, after the elimination of the ACA's expansion of Medicaid eligibility and of subsidies for insurance purchased through the ACA marketplaces, that number would increase to 27 million, and then to 32 million in 2026.
Premiums in the nongroup market (for individual policies purchased through the marketplaces or directly from insurers) would increase by 20% to 25%—relative to projections under current law—in the first new plan year following enactment. The increase would reach about 50% in the year following the elimination of the Medicaid expansion and the marketplace subsidies, and premiums would about double by 2026.
According to the analysis, "eliminating the mandate penalties and the subsidies while retaining the market reforms would destabilize the nongroup market, and the effect would worsen over time." The problem with repealing the individual mandate, the report notes, is that it would lead to younger and healthier people dropping their insurance, leaving an older and less-healthy population—a more expensive population, in other words—in the insurance market.
The full report is available here.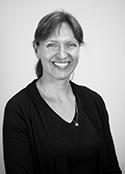 Jennifer Carsen, JD,is a Senior Legal Editor for BLR's human resources and employment law publications, focusing on benefits compliance. In the past, she served as the managing editor of California Employer Resources (CER), BLR's California-specific division, overseeing the content of CER's print and online publications and coordinating live events and webinars for both BLR and CER.
Before joining CER in 2005, Ms. Carsen was a Legal Editor at CCH, Inc. and practiced in the Labor & Employment Department at Sidley & Austin, LLP in Chicago. She received her law degree from the New York University School of Law and her B.A. from Williams College. She is a member of the New Hampshire Bar Association.
Questions? Comments? Contact Jen at jcarsen@blr.com for more information on this topic