Imagine having difficulty scheduling childcare or attending classes after work to further your education, because your schedule was constantly changing from day to day and from week to week. People who work in the retail, food services, and hospitality industries often face this issue when trying to plan their life outside working hours.

The needs of businesses, especially in the retail, food services, and hospitality industries, change from week to week. Therefore, it has benefitted businesses to be able to schedule shifts and make changes to those schedules without providing much notice to employees. Companies want their workers to be flexible and available when they are needed.
But this is very difficult for workers, and doesn't allow them to schedule their lives before or after work or maintain any type of consistency. In some cases, employees are simply on call and are not even guaranteed work. Therefore, the incomes of these employees can fluctuate drastically, depending on whether they are called into work or not or whether their shifts are shortened or lengthened.
What Is Predictive Scheduling?
The first predictive scheduling ordinance was passed in San Francisco, California in 2014, and since then other localities have taken notice. Seattle, Washington recently enacted a similar secure scheduling ordinance, effective in July 2017. Areas across the country, as well as the federal government, are considering the issues and determining whether predictive scheduling laws should be implemented on a larger scale.
Predictive scheduling laws generally require a minimum amount of notice to be provided for an employee's scheduled shift or if changes are made to an employee's scheduled shift. Predictability pay may be required if shift reductions or changes are made after the initial notice of the shift is provided, or if on-call employees are not ultimately called in to work.
San Francisco: The Pioneer of Predictive Scheduling
In San Francisco, employers covered by the law are required to provide new employees with a good faith written estimate of the minimum number of scheduled shifts per month, as well as the days and hours of those shifts. Employees must receive their schedules 2 weeks in advance. Schedules can be posted or provided electronically if employees are given access to the electronic schedules at work.
If an employer changes an employee's schedule with less than 7 days' notice, the employer must pay the employee an additional 1 to 4 hours of pay based on the amount of notice provided and the length of the shift.  If an employee is required to be on-call, but is not called in to work the employer must pay the employee an additional 2 to 4 hours of pay, based on the amount of notice provided and the length of the shift.
There are several exceptions to the rules such as when operations cannot begin or continue due to threats to the employees or property, when public utilities fail, or by something beyond the control of the employer; when another employee previously scheduled to work that shift is unable to work and did not provide at least 7 days' notice; when another employee fails to report to work or was sent home; when the employer requires the employee to work overtime; or the employee switches shifts with another employee or requests a change in shifts.
Seattle: On The Cutting Edge of Secure Scheduling
In Seattle, employers must provide new employees with a good faith estimate of the median hours an employee can expect to work, including on-call shifts. Employees may request a preferred schedule in order to meet their commitments outside working hours. Employers must post employees' work schedules 14 days in advance.
If an employer adds hours to the employee's schedule after it is posted, the employer must pay the employee for 1 additional hour. If an employee is scheduled for a shift and then sent home early, the employer must pay the employee for half of the hours not worked. Employees receive half-time pay for any shift they are on-call and do not get called into work.
There are exceptions to the rules in Seattle as well, such as when an employee requests the change to the schedule; an employee trades shifts with another employee; and employer provides notice of additional hours through mass communication and an employee volunteers to cover more hours; or when an employer conducts an in-person group conversation with employees currently on shift to cover new hours to fill the needs of its customers and an employee agrees to work more hours.
Helping Employees Gain Consistency
In the end, predictive scheduling makes life much easier for employees, by allowing them to maintain a steady flow of income, schedule transportation to and from the workplace without continual last-minute changes, allow time for a second job if additional income is needed, to organize childcare, and even commit to attending educational classes off-hours in order to further their education.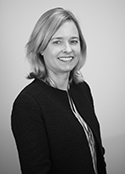 Susan E. Prince, J.D., M.S.L., is a Legal Editor for BLR's human resources and employment law publications. Ms. Prince has over 15 years of experience as an attorney and writer in the field of human resources and has published numerous articles on a variety of human resources and employment topics, including compensation, benefits, workers' compensation, discrimination, work/life issues, termination, and military leave. Ms. Prince also served as an expert on several audio conferences discussing the 2004 changes to the federal regulations under the Fair Labor Standards Act. Before starting her career in publishing, Ms. Prince practiced law for several years in the insurance industry and served as president of a retail sales business. Ms. Prince received her law degree from Vermont Law School.
Follow Susan Prince on Google+
Questions? Comments? Contact Susan at sprince@blr.com for more information on this topic