by Ellen Humphrey, senior vice president of Human Resources, Appirio
How do you make your employees happy? As an HR professional or executive for your company, this is a question that's likely always top of mind. And for good reason—having a team of happy, engaged employees is not just good for office morale, it's good for your customers, too.
In order to feel fulfilled and satisfied at work, today's employees need a different kind of support and autonomy than previous generations. In a recent survey, Appirio led and conducted, it was found that only 34% of employees are engaged, largely due to lack of flexibility and mobility within their positions.
While some managers equate higher salaries and more frequent bonuses with happiness, that's just not the case with today's employees, according to the survey. In fact, when it comes to analyzing a job offer, only 4% of respondents were most concerned with knowing how often employees were evaluated for raises. On the other hand, 60% most valued knowing whether or not the staff felt appreciated by management.
So if it's not money, what do today's employees want?
Here are three ways you can increase your employee happiness and boost your customer satisfaction along the way.
1. Provide Your Employees with the Tools and Technology They Need
Today's workers are more tech-savvy than ever, so it's natural that workers would want the same access to the latest tools, gadgets, and hardware at work that they do as consumers. By providing your team with consumer-grade tools and technology, you're doing your customers a service as well.
From mobile-unfriendly websites to cumbersome user experiences, your customers won't put up with an outdated experience. Update your tools and allow your employees to provide their customers with modern, world-class service every single day.
2. Prioritize Honest, Open Communication
A top frustration for many workers today is not getting regular, constructive feedback on their performance from their manager or superiors. When asked to analyze their own workplace personality, 47% Appirio of survey respondents said that they value transparency and open communication above all else.
Acting on tip #1, above, can help with this problem, especially if you're working with a remote team. Above all, however, it's important to try and reduce reliance on top-down communication and instead, focus on regular one-on-one conversations and a streamlined exchange of information when possible. Direct feedback, both positive and negative, will show your employees that their managers trust them to work autonomously.
Healthy communication in the workplace can only translate to healthy communication externally, with your customers. When honest, open communication is prioritized among employees, your team will be more apt to anticipate the needs and desires of your customers and will be able to solve customer issues single-handedly, without having to bring in multiple team members.
3. Be Flexible
It's already been mentioned how lack of flexibility and mobility in the workplace is causing workers to feel disengaged from their jobs. In addition to the more obvious benefits modern workplaces are starting to offer—like flexible hours, ability to work remotely, and coworking spaces—it's also important for employers to recognize and address different worker needs.
If you hire a mix of full-time employees, contractors, and freelancers, for example, the needs and expectations of those groups of people will likely be vastly different. From benefits packages to in-office perks, it's important to keep a flexible mindset.
By focusing on the above tips to increase your overall employee happiness, your customer satisfaction will soon follow. Happy workers are more efficient and more engaged. And when efficient, engaged workers interact with customers, the result shows up in positive ways that will ultimately impact your business for the better.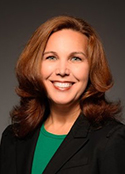 Ellen Humphrey is Appirio's senior vice president of Human Resources. Ellen has over 15 years of experience leading global human resources teams for corporations across the high-tech, financial, and energy sectors. She leads Appirio's global talent and HR strategies and brings a long history of HR leadership roles. Previously, Ellen was the VP of Global Talent and HR Operations at ExactTarget, a salesforce.com company, where she oversaw the company's international HR, talent development, and HR operations.
Ellen also serves on the board of Girls Inc. of Greater Indianapolis, which promotes healthy relationships and financial literacy, and encourages interest in science, math, and relevant technology for girls ages 6 to 18. She is an active member of the Mentoring Women's Network. Her passion for diversity further supports Appirio's short and long-term goals for increasing the number of women in leadership positions.