An employee will get to take her Family and Medical Leave Act (FMLA) lawsuit to a jury, a federal appeals court has determined, largely because an HR manager informed her in an e-mail that her leave was impeding the company's work.

That e-mail was enough evidence to convince the court to revive her claims and send them to trial. A reasonable jury could interpret the statement as a warning that taking additional FMLA leave could put her job in jeopardy, the 11th U.S. Circuit Court of Appeals ruled in Diamond v. Hospice of Fla. Keys, Inc., No. 15-15716 (Jan. 27, 2016).
Facts of the Case
"Alexa" worked for Hospice of Florida Keys, Inc., as a licensed clinical social worker. She was approved for intermittent FMLA leave to care for both of her parents, who lived 300 miles away.
When she returned to work after an unforeseen leave, a new HR manager who had just taken over sent her an e-mail requesting updated medical certification plus travel receipts. The manager also told her that such documentation also would be required in the future unless she provided 30 days' notice of the need for leave.
When her mother was hospitalized a few days later, Alexa requested 2 more weeks' leave. The HR manager sent her an e-mail reminding her about the new travel receipt requirement, which included the following statement: "Your continued unpaid time away from the workplace compromises the quality of care we are able to provide as an organization."
Alexa asked the HR manager to explain, and she replied with a list of performance issues, including Alexa being behind on updating patient care plans and submitting her timesheets late. "These are document[ed] examples of 'quality of care' suffering due to repeated 'emergent' leaves of absence," the manager wrote. Five days later, the employer fired her for performance problems, including those listed in the HR manager's e-mail.
Alexa sued, alleging that the company interfered with her FMLA rights and retaliated against her for taking FMLA leave. A federal district court dismissed her claims, finding that Alexa failed to show that she was harmed by the alleged interference. She also failed to show that the hospital's reason for her termination was false, it held. Alexa appealed.
Appeals Court Weighs In
On appeal, the 11th Circuit reversed, first finding that Alexa had provided enough evidence to continue with her interference claim.
The clearest example, the court said, was the HR manager's e-mail. The employer's request for travel receipts also could be evidence of interference, it said, noting that the requirement appeared to be ad hoc. This could support an inference that the employer, knowing it could not deny Alexa's leave requests outright, sought to discourage her from taking FMLA leave by making approval of her leave requests more difficult, the 11th Circuit said.
The appeals court also disagreed with the lower court that Alexa failed to present evidence showing that she was harmed by the interference. She testified that she took less time off after receiving the e-mail and also tried to spread the leaves out, resulting in more travel expenses than if she had taken longer blocks of leave, the court said.
The 11th Circuit reached the same conclusion with respect to Alexa's retaliation claim. First, she showed that her termination happened shortly after her leave. The evidence also shows that she began having difficulty getting leave approved only once a new HR manager was in place, the court noted. And when that HR manager complained about her absences, she was fired just days later.
To dispute that evidence, the employer pointed to Alexa's performance deficiencies, listed in her termination notice. But many of those problems were tied to her protected leave, the court said. And those that weren't related to the leave were minor infractions. "A reasonable jury could conclude that Hospice's proffered reasons were not what actually [motivated] its conduct and that Alexa was discriminated against for having exercised her FMLA rights," the court said, remanding both claims.
Employer Takeaway
The FMLA prohibits employers from interfering with workers' leave rights. "Interference" can take several different forms, from denying leave to manipulating worksite assignments to ensure that sites remain below the law's 50-employee eligibility threshold, according to the U.S. Department of Labor (DOL).
But the law also makes clear that interference can be an attempt to directly or indirectly "intimidate, threaten, or coerce" an employee to prevent them from exercising their FMLA rights. This includes promising to confer a benefit (such as appointment, promotion, or compensation), or threatening to take reprisal (such as deprivation of those benefits), according to the statute.
One of the best ways to avoid such violations is regular training, especially for front-line managers, the DOL says in its FMLA guidance. "Providing FMLA training regularly helps to make sure those responsible for implementing the FMLA are up-to-date on the requirements of the law and the employer's policy, procedures and practices."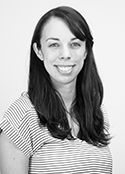 Kate McGovern Tornone is an editor at BLR. She has almost 10 years' experience covering a variety of employment law topics and currently writes for HR Daily Advisor and HR.BLR.com. Before coming to BLR, she served as editor of Thompson Information Services' ADA and FLSA publications, co-authored the Guide to the ADA Amendments Act, and published several special reports. She graduated from The Catholic University of America in Washington, D.C., with a B.A. in media studies.