While the Family and Medical Leave Act (FMLA) does not entitle employees to work from home, things can get complicated—and expensive—when the two become intertwined.

In a recent case, a federal appeals court upheld a jury verdict for an employee who had a hybrid FMLA-telework arrangement to care for her son, who has autism. The jury found that the employer had retaliated against her, in violation of the FMLA, when it revoked her work-from-home arrangement and told her (incorrectly) that the FMLA only covers time off for medical appointments and treatment.
Facts of the Case
Tracy Wink worked for Miller Compressing Company in its order-processing department. She was approved for intermittent FMLA to take her son, who has autism, to medical appointments and therapy.
Wink's mother cared for the child 3 days per week and he attended daycare the remaining 2 days. When he was expelled from daycare because of aggressive behavior related to his autism, Wink requested to use 2 days of FMLA per week to work from home to care for him.
While the FMLA does not cover telework (employees must either work or take leave), the employer agreed to a hybrid arrangement: Wink would stay at home 2 days per week and inform the company of how many hours she worked; the remaining hours would be counted as FMLA leave.
A few months into this agreement, the company decided that employees could no longer work from home. It informed Wink on a Friday that she would have to report to the office on Monday or be fired, according to court documents.
Wink responded that it was very unlikely that she would be able to find a daycare provider willing to enroll her son over the weekend, especially considering his impairment. The company's Human Resources officer then told her that the FMLA provides leave only for doctors' appointments and therapy. She was unable to report to the employer's worksite the next week and was fired.
Wink sued, alleging FMLA interference and retaliation. A jury found that she had not provided enough evidence for it to conclude that the employer interfered with her FMLA rights, but that she had successfully shown that it retaliated against her for asserting those rights. The court awarded her $120,000 on that claim alone.
The employer appealed but the 7th Circuit said that the jury's verdict wasn't unreasonable. "The best inference, or at least an inference that a reasonable jury could draw, was that Wink's superiors were angry with her for requesting to be allowed to stay home (albeit working part of the day) two days a week, though she'd been doing that [for months] to the satisfaction of the employer."
That conclusion would explain the "phony line" that FMLA doesn't cover leave to take care of a sick child because his impairment makes it difficult or impossible to find daycare, the court said (Wink v. Miller, 845 F.3d 821 (7th Cir. 2017)).
Employer Takeaway
Attorneys and enforcement agencies regularly cite inadequate manager training as a leading cause of employment law violations. Individuals responsible for administering FMLA leave—and even managers who may be presented with informal requests for time off or permission to work from home—need to be trained on the law's requirements. For tips on remedying FMLA administration problems, see FMLA: Avoiding Mistakes.
Additionally, employers must exercise caution when mixing telework and FMLA leave. Employers are prohibited from discouraging employees from taking leave to which they are entitled, and the suggestion that they work from home instead could potentially amount to such discouragement, attorneys from Littler Mendelson warned in a recent report.
An offer of telework may make sense when an employee requests such an arrangement or when her leave is expiring but she is not ready to return to work, the attorneys said, but employers generally cannot deny FMLA leave for eligible employees. For more information, see Can You Offer Telework in Lieu of Leave?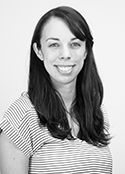 Kate McGovern Tornone is an editor at BLR. She has almost 10 years' experience covering a variety of employment law topics and currently writes for HR Daily Advisor and HR.BLR.com. Before coming to BLR, she served as editor of Thompson Information Services' ADA and FLSA publications, co-authored the Guide to the ADA Amendments Act, and published several special reports. She graduated from The Catholic University of America in Washington, D.C., with a B.A. in media studies.