The U.S. Department of Labor's (DOL) wage and hour office has issued its first press release under President Trump and it may provide some insight into the new administration's enforcement philosophies.
Under President Obama, the Wage and Hour Division (WHD) regularly announced lawsuits and settlement agreements with harsh warnings: "We do not hesitate to take appropriate steps to rectify [violations] when they occur and pursue outcomes to prevent their recurrence," says the final press release of the Obama administration. The second-to-last says that the settlement involved "should send a strong message about how seriously the Wage and Hour Division takes compliance."
But on March 10, the division's first settlement announcement since Trump's inauguration touted education and outreach and concluded with a promise to help employers understand their obligations. WHD "is committed to providing employers with the tools they need to understand and comply with the variety of labor laws the division enforces," it says. It goes on describe outreach efforts that will provide stakeholders, "including employers, … with accessible, easy-to-understand information about their rights and responsibilities."
The harshest language from the new press release notes that the investigation and settlement "help level the economic playing field for those companies that comply with the law and pay their employees correctly."
There's certainly a shift in tone, but it's not unexpected, according to H. Juanita Beecher, of counsel with Fortney & Scott and an editor of Federal Employment Law Insider. With Republican administrations, you often see a greater focus on outreach and education, she told BLR®.
It remains to be seen, however, how the department will approach investigations. The March 10 release announced a relatively large settlement—almost $900,000—but that investigation likely was conducted by Obama's DOL, Beecher said. The number and intensity of investigations conducted by Trump's DOL likely will depend on the agency's budget, a process that is behind schedule as the nominee for Secretary of Labor awaits his confirmation hearing, Beecher noted.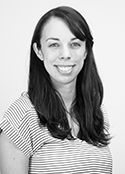 Kate McGovern Tornone is an editor at BLR. She has almost 10 years' experience covering a variety of employment law topics and currently writes for HR Daily Advisor and HR.BLR.com. Before coming to BLR, she served as editor of Thompson Information Services' ADA and FLSA publications, co-authored the Guide to the ADA Amendments Act, and published several special reports. She graduated from The Catholic University of America in Washington, D.C., with a B.A. in media studies.