We all know that lack of sleep can impact your day, and if you're unsure, just ask any parent with a newborn child! But how badly does sleep deprivation really impact your day?
New research from Amerisleep reveals how your work is impacted when you don't get a good night's rest! Amerisleep polled over 2,000 employees to understand how they think their job performance is affected by a lack of sleep. The survey also looked at which professions get the best and worst sleep in the United States.
According to the survey findings, workers who say they have had poor sleep quality over the past month report that they are:
7 times more likely to feel irritable at work, every day of the workweek;
1 times more likely to be late for work 3 or more days a month;
7 times more likely to be rude to their boss;
2 times more likely to be rude to a coworker; and
9 times more likely to fall sleep on the job.
It should be no surprise that workers who reported getting a good night's rest also reported being more motivated and being more satisfied with their job and their job performance. The survey findings also show that getting a good night's rest leads to better job performance.
According to almost 40% of survey participants, getting a good night's rest was the most important factor in their ability to perform their best at work. Other ways workers claimed they did their best work was by avoiding interruptions (30%), drinking coffee (20%), asking coworkers for help (6%), and talking to their manager (4%).
Are HR managers kept up all night? It depends on which industry they work for! According to the survey, workers in the publishing industries report having the lowest quality of sleep, while workers in the retail industry come in second. Surprisingly, homemakers were ranked third for worst night's sleep.  As for which industries report having the highest quality of sleep: Agriculture workers report getting the best night's sleep, while workers in real estate and marketing come in second and third, respectively.
However, even though agriculture workers report having the best quality of sleep, they also report having the highest pain and discomfort levels while sleeping, followed by workers in transportation and warehousing. The data concludes that, "While some of these responses may have come from professionals working in corporate extensions of these fields [in regards to having great sleep quality], research continues to show the benefits of spending time outside on sleeping patterns and emotional behavior." One fact that is consistent across all industries is that anxiety is the number one reason why workers report having difficulty sleeping.
For more information on this survey, or to view the full report, click here.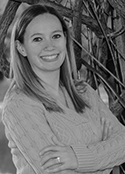 Melissa Blazejak is a Senior Web Content Editor at BLR. She has written articles for HR.BLR.com and the HR Daily Advisor websites and is responsible for the day-to-day management of HR.BLR.com and HRLaws.com. She has been at BLR since 2014. She graduated with a BA of Science, specializing in Communication, from Eastern Connecticut State University in 2008. Most recently, she graduated in 2014 with a MS of Educational Technology.