What's the future for the U.S. Department of Labor's (DOL's) overtime rule?  And now that the American Health Care Act (AHCA) has passed in the U.S. House of Representatives, what should we expect from the U.S. Senate?  Melissa Sharp Murdock, Esq., Director, External Affairs for WorldatWork discussed these questions Tuesday at the WorldatWork Total Rewards 2017 conference in Washington D.C.
Overtime Rule
Back in April, without a new Secretary of Labor in place at the time, the DOL requested and was granted a third extension to submit its brief to the U.S. 5th Circuit Court of Appeals—which covers Louisiana, Mississippi, and Texas—regarding the overtime rule.  The latest delay moved the DOL due date to submit its brief from May 1 to June 30, 2017. Now that Secretary of Labor Alexander Acosta has been appointed, what can we expect the DOL to do?
In her Total Rewards 2017 session, "Public Policy and Total Rewards: How Will the New Administration's Agenda Affect Your Organization?", Murdock said that under Secretary Acosta, the expectation is that the DOL will opt "not to defend" the overtime rules.  This means that case would be sent back to the lower court that had issued the temporary injunction—which would then issue a permanent injunction.
After that, it's really anyone's guess what would happen next, but Murdock said the DOL may very likely revisit the issue—since most people agree that the current salary threshold for exemption is too low—and propose a new rule that raises it, albeit at a level significantly lower than the rule issued last year.  Murdock says that experts speculate the revised salary threshold would be between $30,000 and $35,000.
An attendee asked about what employers should do if they had proactively complied with the overtime rule prior to the temporary injunction being issued/in anticipation of the planned December 1, 2016 effective date.  Murdock's recommendation was to not revert back or undo such changes, at least until there's a clearer idea of the overtime rule's fate in late June. And even then, employers should pay attention to any announced plans by the DOL to revisit the issue.
That having been said, Murdock doesn't think that issuing a revised rule will be an immediate priority of an Acosta-led DOL, and we probably shouldn't expect any action taken over the summer (and possibly well beyond), should the DOL opt to not defend the current rule.
AHCA/Healthcare Law
On May 4, the Republican-sponsored AHCA passed in the House by the narrowest of margins and is now in the hands of the Senate.  While it received enough Republican support to pass the House (which it failed to do earlier in the year), considerable friction remains among Republicans about what the legislation should and shouldn't contain.
Several Senate Republicans have expressed trepidation towards supporting the legislation as is.  One factor could be public perception, especially against the backdrop of research provided by the Congressional Budget Office predicting that between increased plan expenses and the reduction of subsidies, a total of 24 million Americans would lose health coverage under the bill as written.
What does Murdock think about what's going to happen to the AHCA in the Senate?  She believes they may "start from scratch" and "wouldn't be surprised if a very different kind of bill comes out of the Senate."  She also notes that it will likely take considerable time—as late as the end of the year—for them to pass legislation, which would then need to be reconciled with leaders of both houses of Congress.  In other words, we shouldn't necessarily expect the Affordable Care Act to be repealed and replaced on a quick time frame.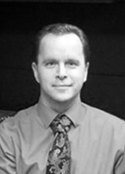 Chris Ceplenski is Managing Editor, News. He has managed several BLR products related to employment law and human resources including newsletters, manuals and websites. He has authored hundreds of articles that have appeared on HR.BLR.com and produced dynamic content such as podcasts, videos, infographics, and slideshows. Prior to joining BLR in 1999, he worked as an editor for a book producer and literary agency and as a college writing instructor. He received his B.A. from Eastern Connecticut State University and an M.A. in English from Clarion University of Pennsylvania.