Maryland's governor has vetoed a bill that mandates paid sick leave for workers in the state starting January 1, 2018—but it's not necessarily dead.
The bill passed the state legislature with a veto-proof majority and the speaker of the house, Michael E. Busch (D), told local media that he will prioritize an override when lawmakers reconvene in January. Gov. Larry Hogan (R), on the other hand, says he will advocate for an emergency replacement bill.
If enacted, the law will require Maryland employers with at least 15 employees to provide 40 hours of paid sick and safe leave each year. ("Safe leave" is time off because of domestic violence, sexual assault or stalking.)
Employers with fewer employees also will have to provide the leave but will not be required to pay workers during their time off.
Hogan said he supports paid sick leave but he can't support the legislature's "job-killing bill." In announcing his veto, Hogan blasted state lawmakers for refusing to work together. "The refusal of legislative leaders to meet us halfway, to negotiate with us, or to try to reach a compromise represents the very kind of politics that people are completely fed up with," he said in a press release.
When he vetoed the bill, Hogan signed an executive order creating a task force to design a better paid sick leave plan by December. "We still have time to work together to get this right. We can and we must come together by January to make this happen.
"I am again calling on our legislators to put the partisan politics aside and work with us to pass a better bill," Hogan said. "Let's reach a compromise to ensure that our small business job creators aren't forced to lay off workers or shut their doors in order to comply with overly-strict, burdensome, and costly regulations."
Maryland's Chamber of Commerce, a business group, said it believes lawmakers will override Hogan's veto. "After months of advocating on behalf of businesses and employees that will be hurt by this mandate, the Maryland Chamber of Commerce Government Affairs team has worked every possibility of killing the bill or blunting its effect on employers. We have asked for, and appreciated, your voice in this effort," the organization said in a press release. "If the result impacts you, make your voice heard again—this time, on the next Election Day."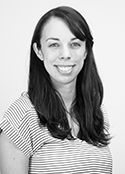 Kate McGovern Tornone is an editor at BLR. She has almost 10 years' experience covering a variety of employment law topics and currently writes for HR Daily Advisor and HR.BLR.com. Before coming to BLR, she served as editor of Thompson Information Services' ADA and FLSA publications, co-authored the Guide to the ADA Amendments Act, and published several special reports. She graduated from The Catholic University of America in Washington, D.C., with a B.A. in media studies.