A federal appeals court may soon deepen the divide on a question that has recently plagued the courts: whether federal law prohibits employment discrimination based on sexual orientation.
The full 2nd U.S. Circuit Court of Appeals has agreed to rehear Zarda v. Altitude Express, Inc., No. 15-3775, a case in which a three-judge panel determined that Title VII of the Civil Rights Act of 1964 does not prohibit such discrimination.
Lambda Legal, a nonprofit LGBT advocacy organization involved in Zarda and other similar cases, called the decision to reconsider the ruling "extremely significant."
"We are seeing more and more federal judges recognize that a proper interpretation of civil rights law does protect lesbian, gay, and bisexual workers from employment discrimination," said Greg Nevis, Employment Fairness Project Director for the group, in a statement.
Sister Circuit Rulings on Title VII and Sexual Orientation
The order granting the request comes just a few weeks after the 7th Circuit did the same thing, and found on rehearing that Title VII does, in fact, cover sexual orientation. A similar request is pending in the 11th Circuit.
"In less than a year's time, we could see two, or even three full circuit courts issue favorable rulings; the momentum is overwhelming for the simple proposition that no one should be fired because of who they are," Nevins said.
The 7th Circuit case involved a woman who alleged she was fired for kissing her girlfriend goodbye in the employer's parking lot. The full court reimagined the scenario if the plaintiff were a man: if that were the case, the male employee would not have been fired for kissing his girlfriend goodbye. Therefore, the discrimination was based solely on her gender, it said (Hively v. Ivy Tech Community College of Indiana, No. 15-1720 (7th Cir. April 4, 2017)).
Hively presented the ultimate case of failure to conform to the female stereotype of heterosexuality, the court explained. A distinction between gender nonconformity and sexual orientation "does not exist at all," Chief Judge Diana Wood wrote for the eight of the 11 judges. "It would require considerable calisthenics to remove the 'sex' from 'sexual orientation.'"
Because all other courts to address the issue have reached the opposite conclusion, experts said the issue appeared ripe for U.S. Supreme Court review. The defendant in Hively, however, chose not to petition the High Court.
A three-judge panel for the 11th Circuit also held earlier this year in Evans v. Ga. Reg'l Hosp. (No. 15-15234 (March 10, 2017)) that sexual orientation is not protected. Lambda Legal has requested a full-court rehearing for that case as well but the court has not yet granted or denied the request.
2nd Circuit's Ruling
The 2nd Circuit reached its initial decision in a case involving a gay skydiving instructor, Donald Zarda. He had filed suit against his employer, alleging that it fired him because of his sexual orientation. A lower court dismissed his claim, finding that Title VII doesn't prohibit discrimination based on sexual orientation. Zarda appealed and the 2nd Circuit initially upheld the lower court's ruling.
The plaintiff then asked that the full court rehear his case and on May 25, the court approved the request. Most of the 2nd Circuit's active judges were in favor of rehearing the case, the court noted in filings.
Oral arguments are set for September and the court has invited the U.S. Equal Employment Opportunity Commission (EEOC) to weigh in. The commission has been very vocal about its belief that Title VII covers sexual orientation and has been pursuing such claims. Sexual orientation is inherently a sex-based consideration, it says. Therefore, discrimination based on sexual orientation is necessarily sex discrimination, according to EEOC.
Employer Takeaway
To date, the 7th Circuit (which covers Illinois, Indiana and Wisconsin) remains the only federal appeals court to conclude that federal law prohibits discrimination on the basis of sexual orientation. The others that have addressed the issue (nine out of the remaining 12) have reached the opposite conclusion.
Regardless, employment law attorneys have been recommending that employers refrain from discriminating against applicants or employees based on their sexual orientation. Given the EEOC's position and the circuit court split, "it's already very dangerous to discriminate based on sexual orientation and hopefully most employers are taking steps to avoid that already," Brent E. Siler, an attorney at Butler Snow, told BLR following the Hively ruling.
For businesses subject to 7th Circuit rulings, Rozlyn Fulgoni-Britton, an associate at Faegre Baker Daniels in Indianapolis, suggests some affirmatives steps. Employers should consider adding "sexual orientation" to their policies as an example of prohibited sex discrimination, she wrote in an article for the Indiana Employment Law Letter.
Employers also might consider adding sexual orientation harassment to training materials, she said, adding that an ounce of prevention now could ensure you don't find yourself as one of the first sexual orientation discrimination cases litigated under the new Title VII interpretation.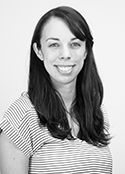 Kate McGovern Tornone is an editor at BLR. She has almost 10 years' experience covering a variety of employment law topics and currently writes for HR Daily Advisor and HR.BLR.com. Before coming to BLR, she served as editor of Thompson Information Services' ADA and FLSA publications, co-authored the Guide to the ADA Amendments Act, and published several special reports. She graduated from The Catholic University of America in Washington, D.C., with a B.A. in media studies.