Oregon's governor signed an equal pay bill into law June 1, adding the state to the growing list of governments adopting salary history bans.
Most of the law's provisions take effect January 1, 2019, but employers will need to stop asking applicants about their salary histories even earlier, likely this fall.
The law forbids employers from basing compensation decisions on membership in its list of "protected classes." This includes race, color, religion, sex, sexual orientation, national origin, marital status, veteran status, disability, and age.
It also prohibits employers from asking workers about their salary history, screening job applicants based on their current or past compensation, and basing pay on past compensation.
Instead, employers must base pay only on one or more of the following criteria: a seniority system, a merit system, production quality or quantity, workplace location, travel, education, training, or experience.
"Pay inequity can keep women in relationships they don't want to be in and can keep women of color working two or three jobs," Gov. Kate Brown (D) said in a press release. "I applaud the Legislature's bipartisan efforts to pass the Pay Equity Bill and make great strides toward a more equitable and prosperous Oregon."
Other Salary History Laws
Several other states and cities have adopted similar bans, as listed below. Proposals are under consideration in many more.
California. California does not prohibit employers from asking about an applicant's salary history but employers may not base compensation solely on that history.
Massachusetts. Massachusetts enacted its prohibition last year as part of a broader equal pay law, and it takes effect July 1, 2018. Specifically, it forbids employers from asking applicants to disclose pay history until after the employer makes an offer.
New Orleans. New Orleans prohibits city agencies from requesting applicants' salary histories. The city's mayor signed an Executive Order forbidding the question January 25 and it took effect immediately.
New York and New York City. New York City adopted a salary history ban for its own agencies earlier this year; the state did the same shortly thereafter. NYC has now expanded its requirements to private employers, effective October 31.
Philadelphia. Philadelphia adopted a salary history question ban and it was scheduled to take effect May 23. An area business group challenged the law in court, however, and the city agreed to temporarily refrain from enforcing its provisions until the litigation is resolved.
Pittsburgh. Pittsburgh's city council passed a bill January 24 that prohibits the city from asking about a job applicant's salary history. It also forbids the city from relying on wage history in the employment process, unless the applicant volunteered the information. The city's mayor signed the bill January 30 and it took effect immediately.
Puerto Rico. Puerto Rico's governor signed a law in March that prohibits employers from asking applicants about their salary history. It took effect immediately.
Employer Takeaway
Oregon's ban on salary history questions takes effect 91 days after Oregon's legislature adjourns, according to attorneys in the Portland office of Stoel Rives LLP. Based on previous years' schedules, that could happen in mid-July, putting the ban's effective date in mid-October.
Most of the bill's other provisions—the nondiscrimination requirement, the ban on salary history screening, and the ban on basing pay on salary history—all take effect January 1, 2019, according to a Stoel Rives blog post.
Employers should soon revise their job applications and interview questions to remove requests for salary history, the firm says. They also should establish salary ranges and conduct regular equal pay analyses. For more information on first steps, see How to Update Aging Salary Data for Your Organization's Jobs.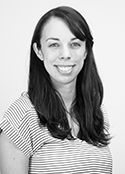 Kate McGovern Tornone is an editor at BLR. She has almost 10 years' experience covering a variety of employment law topics and currently writes for HR Daily Advisor and HR.BLR.com. Before coming to BLR, she served as editor of Thompson Information Services' ADA and FLSA publications, co-authored the Guide to the ADA Amendments Act, and published several special reports. She graduated from The Catholic University of America in Washington, D.C., with a B.A. in media studies.