In a recent precedential decision, the U.S. 3rd Circuit Court of Appeals—which covers Delaware, New Jersey, and Pennsylvania—held that employers are obligated to pay employees for breaks of 20 minutes or less under the Fair Labor Standards Act (FLSA).
In an opinion penned by Judge Theodore McKee, the court reviewed the grant of partial summary judgment (dismissal without a trial) in favor of the U.S. Department of Labor (DOL) on claims that Progressive Business Publications failed to pay employees minimum wage.
Background
Progressive, a business information publisher and distributor, employs sales representatives in call centers. The sales representatives are paid an hourly wage plus bonuses. Progressive eliminated paid 15-minute breaks and replaced them with a program it called "flexible time."
Under the program, employees could log off their computers during the workday at any time, for any reason, and for any duration. Under the program, Progressive did not pay employees when they were logged off for more than 90 seconds. For example, when employees used the restroom or went to get coffee, they were required to log off their workstation, which the company argued does not constitute "work" under the FLSA.
In June 2009, the DOL commenced a multiyear investigation of Progressive's break policy. In 2011, the agency informed the company that breaks of 20 minutes or less are compensable and that its policy of not paying sales reps for short breaks violated the FLSA. The DOL filed a lawsuit against Progressive and its owner, and both parties asked the court for summary judgment in their favor. The trial court granted partial summary judgment in the DOL's favor, and Progressive appealed.
Court's Decision
The court stated:
The policy that Progressive refers to as "flexible time" forces [an employee] to choose between such basic necessities as going to the bathroom or getting paid unless the employee can sprint from computer to bathroom, relieve him or herself while there, and then sprint back to his or her computer in less than 90 seconds. . . . If the employee can somehow manage to do that, he or she will be paid for the intervening period. If the employee requires more than 90 seconds to get to the bathroom and back, the employee will not be paid for the period logged off, and away from, the employee's computer. That result is absolutely contrary to the FLSA.
In reaching its conclusion, the court applied the DOL's bright-line (clear-cut) rule in 29 C.F.R. § 785.18, a regulation that states that breaks of 20 minutes or less are compensable. Progressive argued that 29 C.F.R. § 785.16 (which deals with "off-duty" time) applied to its policy instead of 29 C.F.R. § 785.18 (which deals with "rest periods") because the "breaks" taken by its employees were unrestricted periods they could use solely for their own benefit whenever and however they wished.
The court rejected that contention, concluding that 29 C.F.R. § 785.18 is a separate, more specific regulation addressing the compensability of breaks of 20 minutes or less. The court concluded that breaks of 20 minutes or less are insufficient for anything other than activities that benefit the employer. Sec'y United States Dep't of Labor v. Am. Future Sys., Inc., 16-2685, 2017 WL 4558663, at *1 (3d Cir., Oct. 13, 2017).
Bottom Line
This case means that employers must abide by 29 C.F.R. § 785.18 and compensate employees for breaks of 20 minutes or less and that employers cannot dodge that requirement by simply recharacterizing their break policy.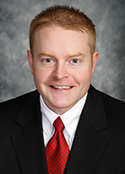 Nicholas V. Fox, an associate in the Commercial Litigation Practice with Saul Ewing Arnstein & Lehr LLP, focuses his practice on the commercial construction industry. In addition to drafting construction contracts, Fox works to resolve claims and disputes arising on commercial projects. Fox is also a contributor to Pennsylvania Employment Law Letter, can be reached at nick.fox@saul.com or 717-257-7552.