Valentine's Day is here and as most people know, falling in love is simply wonderful.  Falling out of love?  Not so much.  And when romantic relationships happen in the workplace, employers need to be sure they've taken steps to keep romance from becoming a legal liability.
And love (or, at least, romance) is in the air in the workplace. According to a 2017 survey by Vault, 57% of respondents said they've had some kind of personal relationship with a coworker—and 10% said they met their spouse or partner at work.  Notably, 41% said they deliberately avoided a potential workplace romance, and 32% said coworkers at different levels shouldn't get romantically involved.  And for good reason—romance in the workplace can often affect work in the workplace, particularly if a relationship ends badly.
Employers are rightly concerned with romantic relationships between coworkers because the relationship can lead to accusations of unfair treatment or favoritism, a disruption of teamwork within a department, lower productivity, and, if the relationship ends badly (e.g., one person wants to continue the relationship), there may be complaints of sexual harassment.
Sexual harassment is unlawful under Title VII of the Civil Rights Act of 1964 (Title VII) when offensive conduct that's based on sex or gender is severe or pervasive enough that it creates a hostile, offensive, or intimidating work environment for the targeted person.
If a romantic relationship between coworkers goes sour and one person pursues the relationship, it can lead to a claim of hostile work environment harassment.  If the romance was between a supervisor and subordinate, the potential for an employer's liability increases if the subordinate claims the supervisor took an adverse employment action because of the break-up.
Title VII imposes automatic liability on an employer when sexual harassment by a supervisor culminates in a tangible employment action (i.e., a significant change in employment status— like firing, demotion, or undesirable reassignment). The laws in many states also impose strict liability for a supervisor's harassment, regardless of whether the employer knew about the harassment.
That's why many employers require employees who are in a romantic relationship to notify the Human Resources department about the relationship, so the employees can sign an agreement that states, among other things, that the relationship is voluntary and consensual. The agreement gives an employer some protection as it can be presented as evidence of the voluntary nature of the relationship if a harassment claim is filed.
These so-called "love contracts" often contain additional language covering:
The employer's policy against sexual harassment.
The employees' agreement not to participate in any decisions that could affect the other's work.
The employees' agreement that if a conflict of interest arises, the employer has the right to transfer or demote one of the employees.
One of the disadvantages to requiring an agreement is that it puts the employer in the role of being the romance police—not a role that an employer wants to play in its employees' lives. The agreements can also feel like an invasion on an employee's privacy, so employers should weigh the pros and cons carefully before requiring employees to disclose their personal relationships.
Another option for employers is a nonfraternization policy that prohibits romantic relationships within the same department or between supervisor and subordinate. These policies often allow one of the parties to transfer out, and leave it to the parties involved to decide who will transfer.
For tips on how to handle office romances, listen to the very first episode of the HR Works Podcast, here. BLR® Senior Legal Editor, Jen Carson, and HR Daily Advisor Managing Editor, Steve Bruce, team up to discuss how employers should handle these tricky relationships and offer guidance for HR professionals and employers.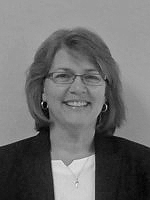 Joan S. Farrell, JD, is a Legal Editor for BLR's human resources and employment law publications. Ms. Farrell writes extensively on the topics of workplace discrimination, unlawful harassment, retaliation, and reasonable accommodation. She is the editor of the ADA compliance manual—ADA Compliance: Practical Solutions for HR. Before coming to BLR, Ms. Farrell worked as in-house counsel for a multistate employer where she represented management in administrative matters and provided counseling on employment practices.

Follow Joan Farrell on Google+

Questions? Comments? Contact Joan at jfarrell@blr.com for more information on this topic