I recently interviewed a very poised, confident, and soon-to-graduate college candidate for a technology position. When I asked him what he was looking for in a position, he answered, "The Three Ps." I was familiar with the Four Ps so was intrigued with this rather clever response, which for him stood for "People, Progress, and Product." I proceeded to share our organization's focus on our values and our work/life balance, though I could tell this was of minimal interest to him.
Gathering that the typical question "where do you see yourself in five years?" would also not resonate, I inquired on the next two years; and sure enough, he replied, "I will work as hard I have to over the next two years, as by then, I want to be a manager and have my own team." The interview ended, and as I walked him toward the exit, he asked if I take could him around the office and to the location of the team he'd be working with, so that he could assess the environment.
I reflected quite a bit on this experience—this young person's outlook and focus, and how it reflects the coming generation of workers just now hitting the market, Generation Z or GenZ, (typically defined as those born between 1996 and 2012). Indeed, many human resources professionals have speculated and written opinions about this new generation.
A recent Google Consumer Survey of 1,000 workplace managers in the US revealed that more than one-third of managers believe that GenZ will be more difficult to manage than older generations, and they fear their imminent entry in the job market. The reasons for their fear are quite similar to their outlook with GenY (aka Millennials: the generation previous to GenZ) "…being raised by helicopter parents who have provided more guidance, direction, support and coaching to young people than any generation in history." I find these attitudes to be highly speculative, unfounded, and biased, with the reality being so much more nuanced.
To understand how this new generation of workers will behave in the workplace, and how to attract and retain them, HR professionals should look at the environment in which these future employees have been evolving. In particular, we should consider the biggest influence in their lives: their educational upbringing. The educational landscape has dramatically changed over the past few years, and even from that of the previous Millennial era:  GenZ will be the generation with the highest percentage of students going to college than any generation prior.
Educational Upbringing of Generation Z
Today's teachers act as mentors, guiding students through activities and topics of interest. Students are being taught to think critically, whereby, instead of doing homework and taking tests, they work on portfolios and presentations of their own projects based on their interests. This type of project-based learning is now widely implemented in schools, extending even to the most traditional ones.
Micro schools, such as AltSchool or Portfolio School, founded by technology experts, are proliferating thanks to their successful tailoring of educational plans around a child's strengths and interests. Learning disabilities are now framed as learning differences, and every child is considered special and unique. They are imprinted with the idea that they can do anything they set their minds to. This transformation in educational methods has had the tremendous benefit of developing more confident, assertive, and successful students who feel empowered by the belief that nothing is out of their reach.
They study what they like regardless of what career opportunities will come of it, pursuing a bachelor's degree in music and then seeking career opportunities in finance, for example. As a result of their school training, they are able to self-teach complex concepts through their own research. These students do not rely solely on their education or mentors to teach them. This is a generation of YouTubers and flipped classrooms. This means that they are able to find the answer to any question quickly and often without the help of a teacher or parent.
This generation frequently goes to YouTube to find answers to things such as fixing a cable box when they are 8 years old, and then how to drive a car or the mechanics of the financial markets when they are 16. Flipped classrooms allow them to skip through knowledge already acquired directly to the information they need to learn in a record amount of time. No need to sit through long lectures covering material irrelevant to them.
They are autodidacts, raised with technology from birth, being able to study and SnapChat at the same time without missing a beat. In past years, this self-directed learning was confined to a few special individuals, but the phenomenon is much more widespread among this incoming workforce.
Characteristics of Generation Z
GenZ will be dramatically different from any other generation in the workplace, and companies that aren't able to adapt to this new type of worker will face difficulties hiring and retaining top talent. Because of the differentiated learning and teaching experience that they have benefited from, they are accustomed to thinking critically, and acknowledge and accept people's differences; whether it be learning styles, thinking processes, or beliefs. These potential employees are more inclined to understand and accept that people are different.
They are independent and confident, and mentorship is often not something they seek. Unlike Millennials, they are not interested in career growth and development in a traditional sense, but are rather focused on pursuing their passions and getting to the top on their own. They will lean toward accepting jobs from companies that offer remote and flexible-time work arrangements.
How to Attract and Retain Generation Z
Innovation, opportunities to explore, independence, absence of hierarchy or bureaucracy, and freedom to come and go as one pleases will top on this generation's list of workplace qualities. Benefits offered such as health insurance and generous vacation policies will appear basic, and work/life balance will not be a priority. Instead, these potential employees will want to work in places that offer time and funding to pursue their interests, as well as freedom to develop products or services that do not already exist.
They will want to see inside your offices and talk to current employees even before coming in for an interview. They are the most self-aware generation I have experienced. They know what they want and don't want, and will not be averse to working hard as long as they are passionate about what they do. Having evolved in the period of the Great Recession, this cohort has a much different outlook on working conditions than that of the previous generation, which grew up in a period of expansion.
GenZers will more likely want to be free agents working for several companies at the same time, or will pursue entrepreneur or "intrapreneur" opportunities. It will be extremely important for employers to have HR staff capable of seeing the world through a Generation Z lens.
Generation Z will likely have a powerful impact on the business world in years to come. Representing the single largest portion of the US population, these future employees will be willing to put their education and drive to work at revolutionizing the world as we know it. An organization that will be able to successfully attract, onboard, integrate, and retain these workers to create a diverse, multigenerational workforce will leap ahead of any other that fails to see the tremendous potential of these new colleagues.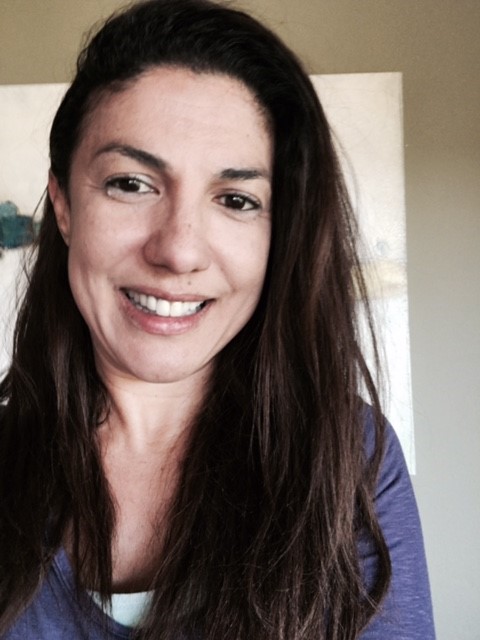 Florence Richard is a Director of Human Resources at an Asset Management firm in Sausalito, California. She has 20 years of Human Resources experience. She served as Director of Human Resources at an elite private school in San Francisco. Before that, she worked for several years in venture capital. She received her bachelor's degree in business and languages from the Sorbonne University in Paris. Florence holds the SPHR® certification with the HR Certification Institute and is a SHRM Senior Certified Professional (SHRM-SCP®). Florence grew up in the Caribbean on the French island of Guadeloupe, and has been living in the Bay Area for 20 years.