Lindsay Stanton, Chief Client Officer of Digi-Me recently reminded a crowd at RecruitCon 2018 session: Social Media and Mobile Recruiting: New Trends Every Employer Should be Leveraging that the candidates you are looking for are not looking for you. So how can you get their attention?
Mobile Recruiting
Stanton says that today's jobseekers are mobile; they want to do everything from viewing a job description to applying for a job from their mobile phones. And it's not just Millennials and Gen Zs, according to Stanton; every age group does the majority of its jobseeking on mobile devices. Stanton adds that if jobseekers are mobile, your job board needs to be mobile-friendly, and your postings must be optimized for mobile, on‐the‐go experiences.
Social Media Recruiting
Another great way to get the candidates you're looking for interested in your company is via brand promotion on social media. According to Stanton, almost 75% of employees say their employers don't promote their employment brand on social media. And only 33% of employers encourage their employees to use social media, limiting the chances of potential recruits seeing good things about the company from people who actually work there.
If your company is on social media, you can leverage recruits using Facebook Groups. Facebook Groups are a great way to find talent and get candidates interested in your company because they can be location-based. According to Stanton, a Digi-Me client had great success using Facebook Groups. The client shared eight video posts to separate location-based groups, which generated 949 views for one video in a week.
Another great social media tool is Facebook Ads. According to Stanton, a Digi-Me client's one Facebook ad generated 608 views with an average cost per campaign of $47. The best part about Facebook Ads is that you can include an "apply now" button in all paid ads to entice potential candidates to apply instantly.
Video Recruiting
Stanton suggests showcasing your employer brand via video. By 2019, 80% of global Internet consumption will be video content. Furthermore, viewers retain 95% of a message when they watch it on video compared to 10% when reading it in a text. With attention spans dwindling, video recruiting will become one of the best ways to get your company brand out there.
Examples of things you can share in videos would be videos that explain the interviewing process, for example, communicating how long the process will take. Not only is this a great way to get candidates interested in your company but also you are creating a good candidate experience before the person has even applied for the job. You can even share video job descriptions or "day in the life of" employee videos to show potential candidates what to expect when working in that role.
Avoiding the 'Black Hole'
According to Stanton, the "Black Hole" is when a candidate applies and/or participates in an interview and never hears back. This makes the candidate feel lost, resulting in a poor candidate experience, and reflects poorly on the company brand.
In order to improve a candidate's experience, Stanton suggests sending customized messaging that is sent after a candidate applies for the position and details the recruitment process. When a candidate knows what to expect, they'll have an overall better experience and will feel less like they're being sucked into a black hole.
If you missed out on RecruitCon 2018, join us in Austin, Texas, May 8-10, 2019, reserve your seat today!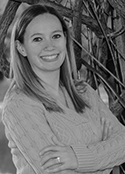 Melissa Blazejak is an Editor for Recruiting Daily Advisor and L&D Daily Advisor. She has written articles for HR.BLR.com and HR Daily Advisor and has been at BLR since 2014. She graduated with a BA of Science, specializing in Communication, from Eastern Connecticut State University in 2008. Most recently, she graduated in 2014 with a MS of Educational Technology. Llamas are her spirit animal.