The BBC's faux reality show, Almost Royal, follows the lives of British aristocrat siblings, Poppy and Georgie Carlton as they tour the United States with their father's ashes in tow. After their father's untimely demise from a shooting accident, this brother-sister duo travel across the Atlantic to tour the country that their father loved in accordance with his dying wish.  While Georgie strives to become manlier and learn about American culture, Poppy hopes to break into an acting or singing career—whichever involves the least work while still allowing her to be a "business woman."
Naturally, these not-so-hardworking siblings need a personal assistant. As expected, their interview style leaves much to be desired. For instance, they ask each applicant to tell them a bedtime story about "how a hobo saved Spain" and "the ghost of Jesus." While several applicants attempted these ridiculous exercises (and one even claimed to actually be Jesus), one flatly refused and openly remarked about how offensive their questions were. Clearly (faux) royal blood does not equate to good business sense.
Rather than asking applicants to tell offensive bedtime stories, wise employers would be well advised to follow these general tips:
Prepare for the interview by reviewing the job description and application form;
Avoid questions that may run afoul of the ADA, ADEA, Title VII, and applicable local law;
Keep in mind that employers are required to provide reasonable accommodations to applicants with disabilities;
Avoid questions regarding union membership, union activity, or feelings about unions in general; and
Avoid making statements about job security or continued employment, which may be interpreted as contracts of employment.
Thankfully, Poppy and Georgie ultimately decided that they did not actually need a personal assistant—which could have made for some interesting blog fodder. As our semi-royal duo continue their travels across the United States in hopes of understanding the Tea Party movement (and why there was no tea served at the meeting), America's fascination with coffee, and that "traitor" Paul Revere, their shenanigans will no doubt continue to make us laugh and cringe. Until next time, God Save the Queen!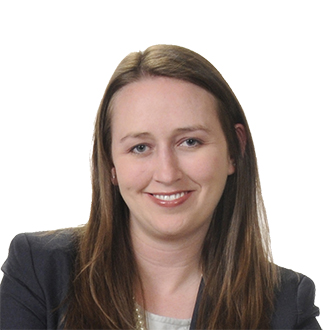 Kristin Starnes Gray, of FordHarrison, represents management in labor and employment matters in the courts, in arbitration, and before government agencies, including the EEOC, the U.S. Department of Labor, the South Carolina Department of Labor, the South Carolina Human Affairs Commission, and other agencies at the federal, state and local level. She concentrates her practice on representing management in matters related to employment issues including discrimination, harassment, and retaliation claims under Title VII, the ADA, the ADEA, and state law. Kristin also assists management with issues related to HIPAA compliance, employment policies, handbooks, the FMLA, contracts, separation agreements, wage and hour, and other workplace matters. Find her on LinkedIn here.