Across the board, Americans are struggling with their finances. Student debt is continuing to skyrocket, the average retirement age is slowly climbing, and 65% of Americans have little or nothing in their savings accounts. For Millennials, the problem is only exacerbated—most plan to retire at 60, yet a staggering 66% have nothing saved for retirement. On top of that, 76% of those aged 16 to 25 believe that they'll have a better financial future than their parents, and 81% plan to own a home, despite the fact that 30% have skipped a meal due to lack of funds. As of 2017, most young Millennials had less than $1,000 in their savings accounts, and nearly half had nothing saved at all.
What's causing these challenges? A lack of financial literacy among Millennials may be to blame. In a short survey on financial topics, only 24% of Millennials were able to answer 3 out of 5 questions correctly—indicating only a basic level of financial literacy. This same survey found that a mere 8% were able to answer all of the questions correctly. To be fair, most Millennials simply haven't been educated on the topic. In fact, only 22% have actually received financial education from school or the workplace.
While having a basic level of financial literacy is important, it doesn't mean that Millennials should know exactly where to invest or feel like they have to do their taxes alone—that's where professional advice and financial planning services come in. Unfortunately, 60% of Millennials feel that financial professionals are too expensive to consult. There's clearly a need for financial planning guidance, and employers can use this opportunity to provide valuable resources to their young employees.
Financial Wellness Plans, Providing a True Benefit to Millennials
Millennials are currently the largest segment in the workplace. In fact, by 2030, the U.S. Bureau of Labor Statistics estimates that Millennials, or those born between 1981 and 1996, will make up 75% of the workforce. It's never been a better time to be a young person looking for employment in the United States—2018 was a job applicant's market, and as of last October, job openings in the country hit a record 7.1 million. However, the surplus of job openings also meant that Americans felt less tied to their current positions, leading them to quit their jobs at the fastest pace in 17 years.
Millennials, especially, are notorious for their inability to stay in one place for long. As of last year, 43% of Millennials stated that they had plans to quit their job within 2 years. Employers looking to invest in young talent, and keep employees around for the long haul, need to provide resources that will truly benefit Millennials—and financial wellness plans are a great place to start. Some financial wellness plans only encompass retirement planning, although the most comprehensive packages should include access to a certified financial planner (CPA) and additional perks, including legal, tax, insurance, and identity theft support.
Having some guidance can make the difference and help Millennials feel more confident in their finances. For example, 74% of Millennials indicate some level of stress around filing their tax returns, and 66% of Millennials have no idea when their taxes are due. Young employees would undoubtedly benefit from resources to help guide them smoothly through tax season. Additionally, studies have shown that 60% of Millennials aren't investing. A CPA could help them better understand where to place their money. Finally, while many Millennials may feel that retirement is too far away to begin saving for, a financial wellness plan can ensure that they're planning accordingly from an early age—so that they can actually retire at 60.
Ultimately, ping pong tables and free drink Fridays aren't the only perks that attract young talent. Financial wellness plans are practical and provide support in an area of life that many Millennials struggle with. Financial planning resources may not be flashy, but young employees will feel grateful for the assistance.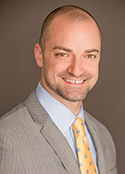 David Freedman is the General Manager of group programs at LegalZoom overseeing product, services and distribution in the commercial group, Medicare, life insurance and affinity markets. LegalZoom's flagship group offering, LifePlan is a comprehensive employee or group benefit that helps members confidently navigate the major and daily life events their families face including marriage, home purchase, childbirth, retirement and end of life planning through the right combination of legal and financial professionals and resources.

With over 20 years of product development experience in the employee benefits, technology, legal, healthcare and actuarial industries, David focuses on making sophisticated services consumer-friendly.