A hungry-to-learn, tech-savvy workforce is taking over, and these workers already make up 35% of the workforce. But there is a catch: This new kind of worker is one companies are having a hard time understanding and an even harder time attracting with the usual business perks.
The newer generations are not amused by the same perks and benefits that attracted Baby Boomers. Instead, their mind-set is uneasy when looking toward the future. According to Deloitte's 2018 Millennial survey, the younger generations are more pessimistic when it comes to political and social progress, expressing concerns about safety, social equality, and environmental sustainability.
As employers, there is an opportunity to change that in order to modernize your recruiting to attract eager, young talent.
Diverse and Flexible Work Environments
The younger generation loves good pay and positivity, but doesn't everyone? What you might not have considered is how diversity, inclusion, and flexibility play a role in what attracts the younger workforce.
The Deloitte 2017 Millennial survey says that younger workers are more productive and engaged in their work when they have flexible work options. Utilizing a highly flexible work environment results in positive performance and well-being, which are two very important perks for the younger generation.
Despite being referred to as a sensitive generation, the new workforce places importance on diversity and freedom from strict employment systems as productive and positive factors in work environments.
Knowing these factors can help a company use its own systems of productivity to present potential employees' flexibility and adaptability to their wants and concerns.
No-Nonsense Training
Even though it is a tech-savvy generation, the younger workforce isn't ready for automation and data-led business. However, it admires the companies that understand how to face this challenge headfirst and is eager to assist in developing the right skills for feeling confident in this data-led business world.
This generation wants guidance that encompasses more than just how to use technology. These workers' focus is on how to be confident in their work and improve interpersonal skills. So, businesses should look to target soft skills and education over tactical skills.
Providing the ability to train on the skills that matter to younger workers will show that your company is willing to invest in their potential and help them thrive.
Be a Positive Promotor
Meaningful work not only attracts younger talent but also keeps them happy. Most younger workers don't feel connected to what they do and see work as only a means of support. How do you get away from that negative style of work and prove that your values are in line with younger talent?
A good place to start is with the job ads and interview questions you use to attract this generation. These are some of the first points of contact younger talent will use to determine the validity of your company. These interactions should be positive and in line with their values so these candidates choose your company over another—and the positivity will retain them.
In addition to your company's being a positivity agent, a flexible work schedule, engaging education and development, and an abundance of opportunities will attract and retain this young workforce. Thus, building a great team is difficult, but understanding this generation will help you break the norms of recruiting and step up your hiring game.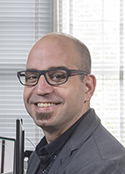 Darren Bounds is the CEO and Founder of Breezy HR, an applicant tracking system that keeps hiring human. As a passionate, design-minded technologist and serial entrepreneur, Bounds has over a decade of experience building HR tech that puts people first. He is also the former Vice President of Technology at Taleo, the world's largest provider of HR software solutions. Bounds believes great design can save the world and that HR should be human. When he's not building products or businesses, you can catch him playing Overwatch. Connect with Darren on Twitter: @dbounds.

Breezy HR is a recruiting platform and applicant tracking system that believes hiring doesn't have to be messy. Based in Jacksonville, Florida, and with customers worldwide, Breezy has thrown out the traditional hiring model and replaced it with a set of tools that engage hiring teams, manage day-to-day chaos, and ensure teams continue to attract and hire great employees with less effort. To learn more, visit breezy.hr. Connect with Breezy HR on Twitter: @Breezy_HR.