Driven by their use of technology in all aspects of their daily lives, from shopping, ordering food, and rides to social networks, jobseekers have high expectations for how technology should enhance their job search.
Technology adoption has become the norm among all demographics. People are averaging more than 3 hours a day on their phones. Because of this, the digital recruiting process needs to meet candidates where they are online to provide a positive experience.
Candidates anticipate that the hiring process will be fast, transparent, and easy. In fact, the speed to hire has taken on a new importance for jobseekers, as well as employers. A survey by CareerBuilder found that candidates are becoming more reluctant to participate in lengthy hiring processes:
20% won't complete an application that takes 20 minutes or more to complete.
76% want to know how long it will take them to finish an application before it starts.
66% said they will wait less than 2 weeks to hear back from the employer before moving on.
Employers should take a hard look at their recruitment process to identify and mitigate any roadblocks or repetitive steps to ensure that potential candidates aren't motivated to look elsewhere.
Digital Technology Boosts Efficiency
There's no question that advances in technology have made job recruitment more efficient and effective in general. Digital tools have increased productivity, reduced time spent performing tedious tasks, enhanced communication, and improved candidate data collection.
Hiring companies and recruitment professionals today have more digital tools than ever to attract top talent and improve the candidate experience. Embracing innovation is helping us make smarter decisions, better engage workers with in-demand skills, and navigate digital channels of interaction.
The cumulative effect is clear: Employers that leverage these improvements can revolutionize their talent acquisition process.
Connecting Companies and Candidates Quickly
Digital recruiting allows companies to access a larger talent pool while more effectively targeting candidates with niche skill sets. Artificial intelligence (AI) and machine learning enhance what employers know about candidates to quickly reveal the best match between a job opportunity and a candidate.
AI can be used to screen application materials, like résumés and assessments, in order to recommend which candidates recruiters should contact first. These systems do more than automatically search résumés for relevant keywords. For instance, AI might learn to understand and compare experiences across candidates' résumés and then rank the applicants by how closely they match an opening.
Improving Communication and Candidate Experience
Technology also supports an improved candidate experience by eliminating the communications gaps that have traditionally left candidates unsure of their status or the next step in the process.
According to a 2019 Allegis Group white paper, "Stepping Up: Workforce Practices That Raise the Bar on Business Performance," many candidates have unmet expectations with regard to the communications they expect to receive from hiring employers:
73% want acknowledgment their application was received.
55% want status updates on where they stand in the job application process.
63% want the reason they were declined for a job opening.
Technology tools can ensure HR or hiring managers hit communications milestones and build deeper relationships with the workers they seek.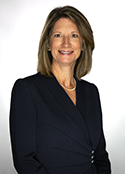 Aerotek Managing Director of Marketing & Technology, Blair Kennard, oversees digital transformation, marketing and software solutions that benefit both the organization and its customers.

Want to learn more about trends in recruiting, retention, and the role of technology in workforce management? Access "2020 Staffing Imperatives: Workforce Strategies Every Employer Should Know," or contact Aerotek now.