In a contingent workforce program, front-end metrics like fill rate and bill rate provide a surface-level view of the partnership built by the program manager and vendor, but they don't necessarily illustrate the long-term effectiveness of the union. Back-end metrics shed light on the big picture, giving insight into how effective your program truly is.
Fill rate, for example, focuses on how quickly roles get filled and tends to get the most recognition. It's a measurable hiring metricand often the first to be logged, but it's rarely indicative of the relationship between the vendor and program manager. Moreover, fill rates don't say anything about how effective a partnership is or the progress made toward the target objective(s).
For a contingent workforce partnership, back-end metrics paint a clearer picture of the ultimate impact. These below-the-surface numbers aren't as stagnant or as easy to track as front-end statistics, but they provide the insights necessary for more effective contingent workforce management.
How Back-End Metrics Boost Contingent Workforces
When a partnership forms, it does so with a goal in mind. A contingent workforce strategy requires the same sort of direction, which is something back-end metrics can provide by aligning programs and their vendor partners.
More importantly, back-end metrics shine a light on pain points that front-end metrics don't always catch. Back-end metrics can highlight breakdowns in communication, discrepancies in accounts payable, and other issues tied to the success of your contingent workforce program.
As contingent work evolves and brings more people under its umbrella, the way we track success must also change. For example, the onset of COVID-19 created far more project-based and flexible opportunities for displaced workers.
With remote work more prevalent than ever, managing contingent workforce programsnow encompasses monitoring telecommuting practices, equipment maintenance, and other factors that affect productivity. With that, back-end metrics come into focus more and help paint a picture of a partnership's efficacy at every level.
The more connected those contingent worker statistics are, the more apparent it becomes whether a company is successfully executing and managing a contingent workforce strategy.
Numbers that Matter to Your Contingent Workforce
Metrics rarely lie, and back-end figures can tell an accurate tale of just how effective a company's hiring practices are. Instead of getting hung up on the aesthetics of forward-facing hiring metrics, familiarize yourself with these three back-end numbers to assess your contingent workforce management:
1. Customer service ratings. These ratings stem from client program managers and contingent workers. In general, customer service ratings measure how effectively all parties of a relationship communicate and serve their customers.
Contingent workforce leaders can cross-reference customer service ratings with essential service value to create an importance-satisfaction matrix that helps bring certain low-performing issues into focus. With this matrix, stakeholders such as staffing partners and workers themselves identify which contingent workforce solutions are useful and which ones require tweaking to improve service overall.
Collecting these ratings on a regular schedule ensures your program is always striving for improvements. Vendor partners can assess how effectively they communicate with workers and their program managers. The more inaccuracies that pop up, the more opportunities there are to train and better prepare your workers for success.
2. Payrolling and invoice accuracy. If payroll or invoice information is inaccurate, that can speak to an implementation mistake or the need for more education on how to interpret invoices.
Catching these types of back-end metrics early in your partnership is crucial for the success of your program. Regularly checking on payroll and invoice filing ensures workers have the resources they need to thrive.
3. Communication response time. Turnaround time is a crucial aspect of any job—contingent or otherwise. In communication response time, vendors and program managers can learn where there are opportunities to correspond more effectively.
This metric isn't just about how long it takes for a vendor to reply. It can tie to the length of time it takes to resolve field workers' questions and other factors. With so much of the workforce currently remote, lagging response times can cause projects to fall behind. Measuring response time keeps programs accountable for meeting deadlines and offering consistently high service.
If you only measure fill time and other front-end metrics, your contingent workforce partnership might look rock-solid. But back-end metrics tell the full story regarding whether things are operating as they should. Keep these and other behind-the-scenes metrics in mind to construct a contingent workforce of substance.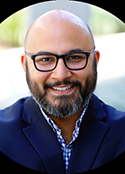 Antonio Barraza is a business development representative and contingent workforce expert at Innovative Employee Solutions (IES), a nationwide employer of record that specializes in payrolling and contractor management services for today's contingent workforce. Founded in 1974, IES has grown into one of San Diego's largest women-owned businesses and been named one of the city's "Best Places to Work" for 10 years in a row.