What is onboarding, and why is it important? Onboarding is the process of integrating new team members into a business with the goal of familiarizing them with the company, as well as expectations, processes, procedures, and guidelines. It may also include additional paperwork that needs to be completed before training begins to get new hires fully acclimated to their new role.
Successful onboarding helps remote team members:
Learn the company's goals, mission, and history;
Learn their job responsibilities and get appropriate training for their role;
Understand the channels for questions, feedback, and concerns; and
Understand what is expected of them in terms of schedules, communication, commitment, and day-to-day responsibilities.
As a small business owner, you may be the one onboarding your new hires, particularly if you don't have a business manager or other employee handling these tasks. Successful onboarding is essential if you want to get your new hires up and running efficiently and effectively.
So how do you do it?
Set Goals for Onboarding Process
Onboarding goals for new hires may include:
Introducing them to the team;
Completing all new team member paperwork;
Setting up and training on any new e-mail, apps, and programs they will be using;
Getting introduced to tasks and projects;
Understanding the use of communication expectations, channels, and timelines;
Setting deadlines, if needed, for projects or tasks; and
Discussing any performance review and processes followed.
Time for Introductions
Remember those first-day-of-school jitters? Well, the first day of work usually fills a person with those same jitters. To help soothe those nerves, design a fun introduction with your colleagues that includes not only direct team members but also others the new employee may interact with.
Make it fun, like a virtual coffee time during which you get to know one another and share some entertaining stories about your time working together—anything to help your new hire feel at ease.
Set Expectations
Your new hire needs to know your expectations for timelines, deadlines, and communication. Be as detailed as you can to avoid confusion or issues. If you like things done a certain way, be sure to spell that out.
Be Prepared
For some roles, it may be wise to have a document or manual that outlines the duties and detailed instructions for those responsibilities. This document can not only serve as your guide in training but also save time when training future team members.
Set Communication Channels
Be specific on how you want your team members to communicate. Also, be mindful of which communication channels allow easy retrieval of past conversations when you need to refer back to something.
Some options may include:
E-mail;
Instant messaging (e.g., Slack, Gmail);
Video calls and trainings, as well as remote group meetings (Zoom, Skype, Google Hangouts);
Phone calls or text messages; and
Project management tools (e.g., Trello, Basecamp, and Asana).
Stay Connected
Don't underestimate the power of checking in to help new team members feel connected to their team. Communication is key, particularly for remote teams! Tools like Zoom, Slack, Google Chat, or Google Hangouts can be used to give remote workers a deeper understanding of team dynamics from the moment they begin the onboarding process, as well as help them feel connected.
Rewards/Incentives
Do you have any rewards, incentives, or bonuses for your team? Are there ways to motivate them to increase productivity, teamwork, morale, and/or your bottom line? Be creative and look for ways to make working for you fun AND rewarding!
Many people drawn to remote work are independent and hardworking by design. Your job is to keep them motivated by appreciating and encouraging them. Think of ways to build camaraderie with your remote team.
Could you have periodic virtual happy hours, celebrate birthdays on Zoom, or even have an online surprise party? Look for ways to recognize great work with shout-outs on social media or by featuring these employees in your company e-mail campaigns. Everyone loves to be recognized and appreciated! And when you're doing that, you're making your team feel valued and appreciated!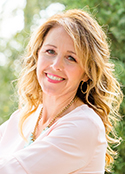 Lesley Pyle is the founder of HireMyMom.com, a boutique service connecting small businesses with virtual professionals across the country. She began her work-at-home career in 1996 with the launch of her first website, Home-Based Working Moms. Pyle was named one of the "50 Women Entrepreneurs Who Inspire Us" by Self-Made magazine and has been featured in numerous publications, including Forbes, Entrepreneur, The Wall Street Journal, USA Today, and many others. Follow Lesley on LinkedIn, Twitter, and Facebook.