The Equal Employment Opportunity Commission's (EEOC's) recently released enforcement guidance on national origin discrimination covers issues related to employment decisions, harassment, and language issues. It also provides a list of "promising practices" employers can use to minimize the risk of national origin discrimination claims.

According to the guidance, national origin discrimination occurs when an employer takes an adverse action because an individual (or his or her ancestors) is from a certain place or has the physical, cultural, or linguistic characteristics of a particular national group.
Discrimination is unlawful whether it's based on a person's actual national origin or on an employer's perception about the person's national origin. It's also unlawful for an employer to discriminate against an individual because of his or her association with someone of a particular national origin.
The guidance points out that national origin discrimination can overlap or intersect with other characteristics protected under Title VII of the Civil Rights Act of 1964 (Title VII), like race or religion. For example, discrimination against people with origins in the Middle East may be motivated by race, national origin, or the perception that they follow particular religious practices.
Employment Decisions
The guidance notes that Title VII's prohibition of national origin discrimination applies to all employment decisions including recruitment, hiring, promotions, discipline, wages, training, and termination.
To avoid discriminatory recruitment, an employer should not rely on word-of-mouth referrals by employees as the sole recruitment source if the effect (even if unintended) is to exclude people based on national origin.
The guidance also points out that Title VII prohibits employers from assigning employees to certain positions or facilities based on their national origin. As an example, an employer can't require Filipino employees to work in lower-paying jobs away from public contact because of an actual or assumed customer preference for non-Filipino sales representatives.  And when it comes to discipline, an employer's rules and policies must be nondiscriminatory and enforced without regard to national origin.
Harassment
The guidance notes that national origin harassment can take many forms, including ethnic slurs, ridicule, intimidation, workplace graffiti, physical violence, or other offensive conduct directed toward an individual because of his or her birthplace, ethnicity, culture, language, dress, or foreign accent. The guidance describes the legal standards for employer liability for harassment by supervisors, employees, and nonemployees such as customers or vendors.
Language Issues
The guidance recognizes that employers may have legitimate business reasons for basing employment decisions on linguistic characteristics. But, because linguistic characteristics (e.g., a person's accent) are closely associated with national origin, these decisions should be scrutinized carefully to ensure they don't violate Title VII.
According to the guidance, employment decisions may be based on an individual's accent if an employer can show that: (1) effective spoken English is require to perform job duties; (2) the individual's accent materially interferes with his or her ability to communicate in spoken English.
The guidance also explains the standards for English fluency requirements (permissible only if required for effective job performance) and English-only policies (must not apply at all times or to all jobs, situations, or locations and must be job related and consistent with business necessity).
Promising Practices
The guidance includes the following suggestions for employers:
Use a variety of recruitment methods to attract as diverse a pool of job seekers as possible.
Have written, objective criteria for evaluating job applicants—appropriate criteria are tied to business needs.
Develop objective, job-related criteria for identifying conduct that can result in discipline, demotion, or discharge—and carefully document the business reasons for disciplinary or performance-related actions.
Take proactive measures to ensure that workplace policies—and training—are communicated effectively to all employees, including those for whom English is not their first language.
Use policies and actions to clearly communicate that harassment will not be tolerated and that those who violate the policies will be disciplined. And make sure employees know how to use your complaint process to report harassment. An employer's policies and procedures will not be effective if its employees are unable to understand or use the complaint process.
Train managers on how to identify and respond effectively to harassment, including inappropriate conduct that may not rise to the level of actionable harassment.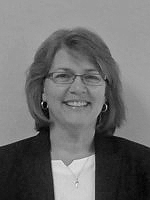 Joan S. Farrell, JD, is a Legal Editor for BLR's human resources and employment law publications. Ms. Farrell writes extensively on the topics of workplace discrimination, unlawful harassment, retaliation, and reasonable accommodation. She is the editor of the ADA compliance manual—ADA Compliance: Practical Solutions for HR. Before coming to BLR, Ms. Farrell worked as in-house counsel for a multistate employer where she represented management in administrative matters and provided counseling on employment practices.
Follow Joan Farrell on Google+
Questions? Comments? Contact Joan at jfarrell@blr.com for more information on this topic