by Autumn Manning, CEO of YouEarnedIt
Creating a company culture that motivates and attracts high-performing employees is what everyone knows they need to do, but executing on that is where, many times, good intentions turn into questionable executions. The world's greatest organizations get this and see true return on investment (ROI) by investing in their culture and people regularly. But, too often managers listen to other managers and executives in their quest to engage and build high-performing teams rather than going straight to the source—their employees.

Recently, YouEarnedIt looked for the highest performers out of over 100,000 employees across more than 250+ global companies—the  top .01%, to be precise. From our search, 10 people were selected based on the recognition they received from everyone across their company in 2016 on the YouEarnedIt platform. This list includes highly engaged employees from the retail, hospitality, finance, healthcare, advertising and media, transportation, and technology industries. They vary in job title and rank, years with the company, and generation.
We asked each winner to tell us how their employer creates a meaningful and motivating work environment, and the answers are awesome! We want to share their insights so other companies can boost employee engagement and create a workplace that leverages the power of culture to deliver stellar business results.
Here are nine ways to boost engagement, retain high performers, and differentiate your employer brand when fighting in the war for talent—straight from the source!
1. Collaboration is King to Building Trust
Working with a team of talented, focused, and fun-loving people ranked high for many of these elite employees. Emily Concannon, a member services manager at Car2Go, loves laughing and learning with the "brilliant group of people" she works with every day. Shawn Viduranga believes that what makes The Motley Fool a great place to work is its culture of trust. He feels motivated to do his best every day because his fellow employees believe he will make the right decisions. And, Sonal Mehta at Return Path never feels overwhelmed because she knows her team and friends are there to provide as much support as possible.
What are the keys here? Open, trusting environments full of communication and collaboration channels so employees get to know fellow team members on a meaningful level.
2. Never Stop Learning
High-performing employees want the opportunity to grow by learning new skills and taking on more responsibility. Dan Byrne, a logistics cocoordinator at Sony Australia, likes that the company offers flexibility for off-site training and opportunities to move and grow within the business. At The Motley Fool, Viduranga learns best from his peers and feels encouraged to try new things without worrying about the risk of failure.
Making learning and development a priority and a reality, by offering a diversity of learning opportunities, is key here. And learning doesn't need to break the bank. On the job moments for coaching, access to executives regularly, and encouragement to attend training opportunities all help.
3. Connect with Employees
For Michael Carubba, a help desk technician at Fidelity Bank, treating each employee with respect is essential to finding, hiring, and keeping top talent. At Sony Australia, Byrne believes that when a company looks after its employees business improves because a happy staff attracts and retains loyal clients—and he's right.
Fostering a culture where management and leadership takes a personal interest in the well-being of the team goes a long way to yielding committed, motivated team members that feel respected. So where do you start? Encourage managers to get to know their teams on a deeper level, understanding their motivations and growth goals. Bonus points if you make regular one-on-ones a bottom-line expectation for all managers.
4. Offer A Flexible Benefits Package
These top employees crave benefits that provide flexibility and promote a balanced lifestyle. Return Path offers flexible paid time off, which Mehta believes goes a long way to help employees establish work/life balance while staying committed to the company's vision and mission.
At Merkle Inc., copy editor Veronica Moul appreciates the company's relaxed dress code that allows her to wear Birkenstocks in the summer and comfortable clothes in the winter. So loosen up those rules and relax a bit! And what about all those employee rewards that don't seem to hit the spot? Ask your employees what they want and craft your benefits and rewards package according to their needs.
5. Provide Perks with Personality
Studies show that nonmonetary rewards like pizza can be more effective and more meaningful than bonuses and cash. And, the feedback from these elite employees matches up. While offering potlucks or a team meal on a hectic day is always appreciated, employees love personalized perks.
For example, Katie Nelson, a delivery office supervisor at Big Sandy Superstores, enjoys that her company allows employees to purchase shoes from a local store and have it payroll deducted. At Merkle Inc., Moul relishes coming to her beautifully decorated cubicle each day and savors the live plants throughout the office building.
At Equinix, client services manager Jason Alcantara appreciates the company's health initiatives like an app employees can download and use to get paid for working out, free Fitbit trackers, and in-house yoga classes and massages.
6. Support Programs That Support Your Community
Your employees' worlds don't begin and end at the doors of the office. Each member of your team wants to know they're making a difference. Companies that recognize this desire to have an impact on others attract people who care about the bigger picture and those who have a service-oriented approach to many things.
At The Motley Fool, Viduranga appreciates and participates in the company's Foolanthropy program, which encompasses community outreach and corporate giving. Many YouEarnedIt customers offer ways to give back to the community or a fellow coworker as a reward option. The happiest and most engaged employees are ones that are impacting others: it's not about what you get, but what you give that matters.
7. Have Fun, Everyday
Creating an enjoyable environment isn't just about game rooms and off-site field trips, it's about infusing joy into each day. At, Karl Strauss Brewing Company server Joy (yes, that's really her name!) Tanjuakio, enjoys being part of customers' daily celebrations such as birthdays, anniversaries, or simple family dinners. Equinix is so committed to fun that it employs a Chief Fun Officer who drives initiatives to make work fun and improve employee satisfaction.
YouEarnedIt's Create Happiness core value reminds everyone that it's our job to infuse joy into the lives of others every chance we get, whether it's through our sales process, how we onboard a new hire, or if I'm personally helping the sales team reign in the quarter with a rain dance. Yes. That happened.
8. Make Sure Leadership Listens
These top performers also united around another key idea—good managers invest in their employees, and the more leaders listen and invite feedback, the better. At MedSpring Urgent Care, medical staff scheduler Natasha Bhimji appreciates that her managers and company leaders are always willing to listen. She knows they hear her and appreciate her opinions.
For Tanjuakio, Karl Strauss Brewing Company's open door policy makes her feel connected with managers and leadership. To start, consider encouraging employees to provide feedback, good and bad, across many channels so everyone listens and knows what's important. Bonus if leadership takes the feedback, creates an action plan to address needs, and presents to everyone at the right time.
9. Encourage Employee-Driven Recognition and Rewards
People work harder when their work is appreciated. But, appreciation doesn't have to come from the top. Creating a democratized reward system that encourages each employee to recognize a good job builds connections and gratitude.
Karl Strauss Brewing Company uses the YouEarnedIt platform for its "Beer It Forward" program, which allows employees to recognize one another and earn rewards. Tanjuakio turned that peer appreciation into two Park Hopper tickets to Disneyland Park and Disney California Adventure Park. At MedSpring Urgent Care, Bhimji appreciates how a flattened system of recognition delivers feedback from team members who work in other locations or at the corporate office.
To read each of these top-performing employee's full responses, check out the e-book here.
Opening the conversation to this superb pool of employees offers a fresh perspective on what it takes to attract great talent, create employee engagement, and turn organizations into exceptional places to work. What will your company do to attract and retain high-performing employees? Your employees probably already have the answer—all you need to do is ask.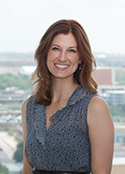 Autumn Manning is the CEO of YouEarnedIt. She has a passion for making lasting connections and partnerships with people and serves as an advocate for employee happiness. She has worked with Fortune 500 companies to create tools and systems to measure the ROI for people and organizational development initiatives.