by Rajeev Behera, CEO, Reflektive
Fear-based work cultures are more common than you might think. In some cases, the culture stems from the top down, and HR leaders, despite their best efforts, are unable to make a dent in the systemic issue. However, in most cases, fear-based work cultures aren't set in stone. Even the most unapproachable chief executives take heart when their culture receives negative reviews and publicity, and impacts their bottom line.
Most often, the source of a fear-based work culture is a combination of upper and midmanagement. If upper management provides midmanagement no room to take risks and fail, middle management will be under constant pressure to hide anything short of a clear success, and, worse yet, place blame of their own employees for missteps, however minor. When every employee in the organization feels like she or he is walking on eggshells, it becomes impossible to focus on getting good work done.
Top Signs of a Fear-Based Work Culture
There are a few key indicators of a fear-based work culture. First, take a look at your retention numbers. Are employees fleeing your company at a rapid pace? Did this change happen after new leadership took over, or is your retention rate strong except within a particular division of the company?
Pay close attention to exit interviews and provide a safe environment for departing employees to share their concerns about management within the organization. One employee explaining details of a fear-based management relationship does not mean your whole organization has an issue, but if multiple exit interviews mention that risks were not rewarded and small failures were reprimanded more harshly than justified, you likely have a fear-based work culture on your hands.
HR business partners can also talk with different divisions in the organization, and listen for managers who are frequently reprimanding employees. It's extremely important for employees and managers to be on the same page at all times, aligned on their goals and working together in a coach-player relationship. If a majority of your employees are surprised by their annual performance reviews, you may be looking at another aspect of fear-based work culture where passive-aggressive managers don't provide adequate help to their employees throughout the year.
How to Fix a Fear-Based Work Culture
There is no overnight solution to fix a fear-based work culture, but HR can have a big impact in correcting a culture that has negative effects on an organization.
To start, make sure that managers and employees are aligned on both their business and professional development objectives. Setting goals once a year doesn't work in today's fast-paced workforce. A quarterly check-in, which focuses on analyzing goal progress and addressing coachable opportunities for improvement, is extremely helpful in adjusting goals to make sure that employees and managers remain aligned throughout the year. This check-in, which should be done in every division of the organization, can replace the annual performance review and puts the onus on the manager to be a true leader and mentor, not a compliance officer.
Launching quick engagement pulse polls throughout the year also gives HR executives an opportunity to check in with their employees at scale. These anonymous polls provide an opportunity for employees to share their thoughts about an organization without fear of repercussion from management.
It's extremely important for HR to have this channel to receive and address employee feedback. With these polls, you can see specific commentary around managers and teams, as well as a broader ongoing analysis of departments which have lower engagement than others in the company. This often leads to the ability to predict employee churn and even business unit productivity.
Finally, it sometimes takes having a conversation with senior leadership to discuss these concerns and share why having a fear-based work culture is harming your organization. The more data you can bring to the boardroom, the better. It's one thing to cite sources external to your company regarding the role employee engagement plays in profitability, but looking inward and collecting data on retention, engagement and productivity across your workplace can help you build a stronger case to present to the C-suite.
The best way to combat a fear-based work culture is to make it okay to discuss the potential existence of one. Employee opinions and concerns should be welcome and reviewed qualitatively and quantitatively to determine if your company actually has a systemic problem that needs to be solved.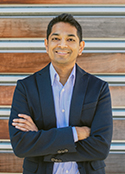 Rajeev Behera is the CEO of the performance-management startup Reflektive, which provides a cloud-based talent development solution including real-time feedback, quarterly check-ins, lightweight performance reviews, goal management and engagement analytics, to over 300 over the world's best places to work including Pinterest, Protective Life, MEC, Instacart, Ubisoft, Nutanix, and more. Reflektive has raised more than $42M in funding from Lightspeed Venture Partners and Andreessen Horowitz.