As businesses mature and position for growth, change, or succession, it is time to take a good look at the leaders of your company.  Are they still the right people to take your business to the next level?
How do you know?  Consider these questions; the answers may reveal that your leaders—and your company—are being outpaced by continuing change:
Are business results hitting their potential?
Do current leaders need to be backstopped or excessively supported—by other employees, by consultants, or by you? Can you comfortably delegate decision making to them?
Have you restructured jobs or organizations to accommodate leadership shortcomings?
Are you more involved in their areas of responsibility than you'd like to be?
Are leaders blaming circumstances or others for business missteps?
Is your employee turnover rate too high or too low? Are you keeping the best people?
Do your leaders know the current and evolving industry landscape, competitors, technologies, and customers? Do they act on that knowledge?
How does your business stack up against your competitors' results and prospects and against your own plans?
Finally, if you had to fill any of your company's leadership positions today, would you hire the current incumbent?
It's a hand-wringing experience for a business owner or executive to contemplate hiring a new CEO, COO, or other executive.  When facing critical needs, doing nothing is the greatest risk for your business. The best choice for your particular company will hinge on a few circumstances, including the time and resources required to transform the leaders you have into the leaders you'll need.  If it is time, or past time, for a leadership change, you DO have choices.
As a company begins the executive search process, there are questions, as well as preconceived notions and personal concerns a business owner might have.
You should question, "What will happen if a new executive is not engaged?"  For many companies, that may be a problem if they've reached a comfortable, yet stagnant position, all while technology, competitors, and customer expectations are moving forward.
You might think your business is too unique to accept someone from the outside to lead it.  This could be shortsighted—a business can be unique and still benefit greatly from someone who appreciates the company culture while bringing fresh perspectives and experience from another business or sector.
You might be concerned that the cost of a new executive would be prohibitive.  Like a transformative capital purchase, leadership is an investment; the expected return can and should be defined and the payoff for that investment should be enormous.
The most common concern for a business owner is personal.  You may wonder what your role will be if you hire a new CEO.  This is a great question.  Depending on how the transition is structured, the owner can be as involved as he or she wants to be. The business has demanded the energies and made a life for a committed owner.  At some point this dynamic will change or end. Every owner needs a substantive plan for his or her next adventure.
Wondering about the reactions of employees and others associated with the business is another valid concern.  However, when appropriately informed and involved in the process, staff reaction and engagement is typically supportive—and often enthusiastic.
Remember, in launching any change, acknowledging the need is the most agonizing step. When you then assess the options, there's a tendency to focus on the potential obstacles. To put these in perspective, consider what will happen to you, to your business, to all employees if you change nothing.  On the flip side of that thought, think of what will happen if you move forward with a solid plan for your future and the future of your company.
You've made tough investment decisions before.  Enduring companies do not avoid critical decisions because of perceived hurdles or risks.  Whether on your own or by partnering with an executive search firm, make sure you have the right direction and support before, during, and especially after the search to clarify the efforts, address the obstacles, and mitigate any risks.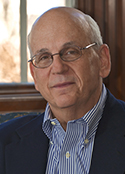 Stanley Davis and Kelley Small are principals of Standish Executive Search LLC, the executive search advisors to midsize and smaller companies positioning for accelerated growth, change, or succession. For more information, please visit www.standishsearch.com.