A positive employee experience makes people both less likely to leave their current job and more likely to go the extra mile for their employers.  And recognition and rewards programs are certainly one way to create a better work environment.  What are the most effective practices for employers who are thinking of rolling out or revamping their program?
That topic was discussed by a panel of total rewards professionals at WorldatWork's Total Rewards 2017 conference in Washington D.C., Monday.  Three themes emerged among the panelists in terms of best practices:  Tie your program to your culture, make it social, and "spread the wealth."
At Fannie Mae, Rick Turner, Organizational Effectiveness and Talent Management, Human Resources, and his colleagues sought out to challenge their assumptions that their employees were satisfied and engaged at work, he explained.  What they found was that there was insufficient recognition for all the hard work being done by employees and, when they were rewarded, their coworkers didn't know.
So, with the input from executive management, they started to develop a culture of recognition at Fannie Mae.  The new recognition and rewards program that resulted was connected with a greater cultural transformation—not as an "abstract" or stand-alone program. The organization created a new set of core values and embedded them within its recognition and rewards program.  Specifically, employees needed to be emulating one of the core values related to performing their job in order to be recognized.
And, Turner noted, they made sure to recognize those behaviors publicly and make them social, such as offering coworkers the opportunity to congratulate their peers.
Steve Menzel, CCP, Director of Compensation at Bristol-Myers Squibb echoed the belief that having recognition and rewards tied to the overall culture is important.  He explained that their "Bravo" program is also based on looking for specific employee behaviors that reflect Bristol-Myers Squibb's core values (such as speed, passion, or accountability).  He notes that this is a very effective way to reinforce these values throughout the company and keep them top of mind.
Meanwhile, Cesar Villa, Director of Total Rewards at The Hershey Company also explained the importance of the social component:  Hershey's "Smile" recognition and rewards program includes a company-wide quarterly meeting in which Hershey announces its "Remarkable People"—basically anyone who was recognized throughout the previous quarter could be selected for this honorable distinction—and thus employees are always highly motivated to attend to see who will win.
And, based on statistics Villa provided about Smile, there's no lack of potential candidates: He estimates that under the Smile program a Hershey's employee is recognized about every 7 minutes.   And, he says that in the past 3 years since the program rolled out to Hershey's global workforce (the name Smile was chosen because smiles are universal and transcend language—ideal for a global company), 70% of employees have received at least one recognition.
The results?  Villa acknowledges that you start these programs because you want engagement, higher productivity, and less turnover.  In employee surveys it has conducted, Hershey's engagement score has increased 23% over the past 3 years.
Finally, Panelist Colleen Burgess, CCP, Director of Compensation and Performance at Qlik also explained that a program she helped roll out "far exceeded" their goal to recognize 60% of the employee population and, interestingly, was also very successful in terms of recognizing "across the aisle"—e.g., by department, business function, or even geographical location.
Burgess says that creating and fostering a system that encourages frequent and widespread recognition impacts the way employees view their company: She notes that in a survey conducted after the program was in place, employees reported an increase in their belief that their rewards program was administered fairly.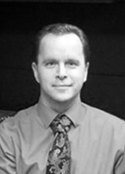 Chris Ceplenski is Managing Editor, News. He has managed several BLR products related to employment law and human resources including newsletters, manuals and websites. He has authored hundreds of articles that have appeared on HR.BLR.com and produced dynamic content such as podcasts, videos, infographics, and slideshows. Prior to joining BLR in 1999, he worked as an editor for a book producer and literary agency and as a college writing instructor. He received his B.A. from Eastern Connecticut State University and an M.A. in English from Clarion University of Pennsylvania.