In the past century, Human Resources has evolved from "Welfare Officer" and "Labor Manager" to the modern HR role, often known as "Chief People Officer" or "VP of People." Even for HR leaders who hold on to the 1980s and 1990s title of "Human Resource Management," the reality is that today HR leaders are no longer responsible for managing humans as resources, but, instead responsible for providing resources for humans.
While in the past, companies were largely valued for their output, today technology and automation has leveled the playing field in this regard. What truly sets most companies apart from their competition is their people.
Instead of functioning solely as a department dedicated to keeping your "human resources" in check (and in compliance), HR evolved to support the new demand for creating a thriving company culture, increase performance,  retain top employees to minimize costs of churn, and create a highly-engaging environment.
Having a solid HR or "People" team in place is imperative for any business once you reach approximately 50 employees. Before this point, you may have a hire who offers HR support in addition to other functions such as office management and/or recruiting, depending on how fast your company is growing and your business needs.
Here are five things CEOs must know about HR today:
 1. HR should ask this question every day: "How do we motivate top performance?" While the People department still handles well-known HR functions such as benefits, hiring and firing, and compensation, the type of person who excels in an HR role is genuinely interested in human psychology and people motivation. Your HR team will be responsible for creating performance management and employee development programs which engage your employees and encourage them to do their best work.
The best HR leaders are empathetic, genuinely care about people, and want to help your employees achieve their professional goals—as well as ensure that your company achieves and exceeds its objectives.
2. HR leaders must be data-driven and technology inclined. High-quality technology solutions for everything from new hire onboarding to benefits administration to performance management are available and cost-effective for relatively small HR teams managing larger organizations. This technology also frees up HR leadership to be more strategic, implementing surveys to understand what employees want and, in turn, offering adjustments to support a positive work environment.
HR leaders must be able to review multiple technology offerings and propose the best solutions for your business needs, as well as build the case for the purchase, which is often in the form of an annual contract.
3. CEOs must not expect HR to keep employees forever. The average employee tenure in the United States has gone down from 4.6 years to 4.2 years between 2014 and 2016, and this reduction in time-at-company shows no sign of stopping. Forty-one percent of Millennials expect to be in their current job for 2 years or less (compared to 17% of Gen X and 10% of Boomers). In urban areas, which are filled with knowledge workers and where jobs are plentiful, tenure is even lower.
According to SHRM, the average tenure in technology is about 3 years. Research from Payscale, with data analysis on the tenure at Fortune 500 companies, reveals that many large, relatively stable corporations are facing rapid turnover.
This is the new normal, and HR must be tasked to retain top employees longer, but not forever. The true goal for HR is increasing tenure realistically and ensuring that employees are happy and high-performing during their time at your company.
4. HR Leaders must be the organization's best sales and marketing people. The role of HR is perhaps the most multi-faceted in your business. While your sales executives focus on selling your product or service, and marketing can spend every moment marketing it, Human Resources leaders have the unique challenge of having to wear many hats depending on the need at the given moment.
If your HR leaders cannot sell, you will have a lot of trouble recruiting talent to your business, whether you're a hot startup or large public corporation. In order to attract and retain talent, HR must be great marketers, with your company as the product; which needs its own messaging for recruiting and retention outside of what attracts buyers.
On top of this, HR will be attending termination meetings, planning benefits programs, meeting with employees regarding personal and personnel issues, and be continuously working to identify organizational gaps and implement changes to impact the business for the better.
5. Employee engagement cannot be solved by HR alone. Despite sounding like a fluffy term, "employee engagement" is key is the success of your organization. If you sense a problem with employee disengagement in your company, you're not alone. Gallup reports that 51% of the U.S. workforce is not engaged. Disengaged employees cost organizations between $450 and $550 billion a year.
Employee engagement—the extent to which employees feel passionate about their jobs, are committed to the organization, and put discretionary effort into their work— is not an HR problem, it's a business problem. As a CEO, you can task HR with identifying issues causing disengagement, but you must take a leadership role in implementing solutions proposed to address any engagement challenges in your company. Your bottom line will thank you for it.
As the workforce continues to move towards automation, knowledge workers and specialists will remain the differentiator between the best-performing companies and the rest of the pack. CEOs must hire the best HR teams possible and trust them to manage the most important asset of your business – your people.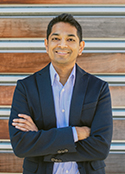 Rajeev Behera is the CEO of the performance-management startup Reflektive, which provides a cloud-based talent development solution including real-time feedback, quarterly check-ins, lightweight performance reviews, goal management and engagement analytics, to over 300 over the world's best places to work including Pinterest, Protective Life, MEC, Instacart, Ubisoft, Nutanix, and more. Reflektive has raised more than $42M in funding from Lightspeed Venture Partners and Andreessen Horowitz.