Whether you agree with him or not, one thing's for sure: With President Donald Trump, there is never a dull moment! This edition of HR Strange But True is not meant to be a one-sided political discussion. It's simply an example of how costly employee turnover can be, and with the latest hiring and firing—at taxpayers' expense—it bears taking a closer look.
Generally, "turnover" refers to any type of employment termination, including both voluntary (the employee quits or resigns) and involuntary (the employer terminates the employee). Employers analyze turnover to evaluate whether a pattern of voluntary resignations, especially among high-performing employees, points to management or organizational issues such as rogue supervisors or inadequate pay and benefits. They also analyze involuntary turnover to determine if the selection and hiring process is working effectively and whether onboarding or training programs need to be adjusted.
Turnover is costly for any organization, and high employee churn directly impacts the bottom line in many ways, including:
Separation costs: severance pay, unemployment premiums, the time it takes to conduct exit interviews, and paying managers and HR personnel to generate all the paperwork related to a separation of employment.
Vacancy costs: lost production or paying overtime to additional employees who help pick up the slack. A recent CareerBuilder survey of HR managers shows that the average annual cost for having extended job vacancies is more than $800,000.
Replacement costs: job ads, recruiter fees, and the time HR spends reviewing résumés and interviewing potential candidates.
Training costs: money spent training the person who left as well as the person who replaces the former employee.
Along with the direct cost turnover has on businesses, employee turnover can indirectly cost the company in other ways, including:
A loss of institutional knowledge, along with the skills and experience of the former employee
Customer loyalty built on positive relationships with the former employee
Lost work time due to relocation of the former employee and/or a new replacement
Additional supervision required to get new hires up to speed and comfortable in their role
Now that we've gotten "Turnover 101" out of the way, let's turn our attention to the White House. Here is a brief rundown of all the people who have been fired, or resigned, within the Trump administration (at the time of this writing), and the annual salary of each.  (Keep in mind, however, that unlike private sector jobs, government roles may not require the same onboarding and training as jobs in a private company.)
So, what is all this turnover costing taxpayers? Taking into account that these positions are hand-picked by the president himself, it's hard to factor in hiring and onboarding costs. Given this is a presidency unlike any other, some of Trump's picks come with little to no experience in the roles they were hired for, which means that some appointees have had to learn as they go; making it virtually impossible to track "training" costs.
When it comes to calculating the cost of job vacancy in the Trump administration, this is another gray area as Trump's team still has to fill hundreds of other positions, not just the ones he's fired staff members from. Due to the large number of positions still open, it's also hard to multiply these factors by the number of employees that typically work on the White House staff.
There is a lesson to be learned for employers as a result of the job turnover at the White House. The key is to make sure your selection and hiring process is solid and sound, otherwise you'll end up using Trump's famous catchphrase—"You're fired"—more often than you'd like.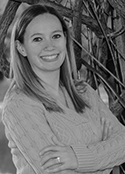 Melissa Blazejak is a Senior Web Content Editor at BLR. She has written articles for HR.BLR.com and the HR Daily Advisor websites and is responsible for the day-to-day management of HR.BLR.com and HRLaws.com. She has been at BLR since 2014. She graduated with a BA of Science, specializing in Communication, from Eastern Connecticut State University in 2008. Most recently, she graduated in 2014 with a MS of Educational Technology.