Employers need to attract and retain high quality talent to achieve operational stability and business growth. But holding onto the cream of the crop isn't easy — and it's a challenge that is made more difficult in organizations that lack robust onboarding processes.
Across a range of industries, employers are embracing digital transformation in order to solve common onboarding challenges and create connected workplaces that produce engaged and satisfied employees from day one.
Bottlenecks and Challenges in the Onboarding Process
The first days and weeks on the job set the tone for employees' relationships with the organization. Generally, everyone is happy to start a new job, but that euphoria can quickly wear off without the right onboarding support.
There's two drivers behind the need to properly onboard new hires:
1) Employees are staying at organizations for shorter periods of time so it's critical to get them ramped up and productive as soon as possible to maximize their value to the organization.
2) Employees who feel like they have received adequate training or assistance during their initial days in the workplace are more likely to stay with the organization over the long term.
Yet many organizations don't have formal onboarding processes in place to engage and equip new employees. In fact, 21 percent of employees who leave in the first 6 months cite inadequate training as the reason they left the organization, according a 2014 SHRM study.
Given the importance of onboarding, why haven't more organizations prioritized process improvements for engaging new employees? The answer is that there are several common bottlenecks that stand in the way of effective onboarding:
Lack of streamlined functions. Onboarding is often inconsistent across departments, leading to gaps in new employee knowledge and siloes between job functions. Instead of receiving a consistent onboarding experience, employees struggle to find their way in the organization because they don't share the same expectations and understandings.
Outdated information. Companies often onboard employees using old information that doesn't reflect current job functions. This leaves employees confused about their actual job responsibilities and ill-equipped to make positive contributions in the workplace.
Overemphasis on speed. Many businesses set aside an all-too-brief window of time for onboarding. Rapid onboarding processes leave new hires feeling like they have been welcomed into the organization and then thrown right into the deep end without training or support.
The bottom line: Your organization has a lot riding on its ability to equip and engage new hires. To improve employee satisfaction and retention, you need to do a better job onboarding employees and preparing them to succeed in their new roles.
Modernizing Onboarding Processes Through Digital Workplace Solutions
Digital workplace solutions give your business the tools to develop a more strategic approach to onboarding. By modernizing onboarding routines through a future-focused process, it's possible to create an environment that successfully engages and empowers new employees, while maintaining the efficiency and real-time connections of a fully integrated digital workplace. Here are some of the strategies businesses can harness to optimize the onboarding process:
Make people productive faster. Disjointed or anemic onboarding processes lengthen the amount of time it takes for people to become productive, reducing both ROI and the level of satisfaction new employees feel about their jobs. Focus on processes and systems that help new hires make meaningful contributions sooner rather than later.
Prioritize direct engagement. Rather than structuring onboarding around a cumbersome stack of documents, consider ways to incorporate digital engagement activities into onboarding. Dynamic FAQs, quizzes and other interactive exercises are helpful tools for actively involving new employees in the onboarding process.
Emphasize culture. Onboarding isn't just about technical know-how.  It's also about helping employees acclimate to corporate culture. Connect new hires with workplace social networks to emphasize corporate culture and help them feel like they are part of the team.
Make onboarding continuous. Within workplaces, new learning should never end. By consolidating employee onboarding within a navigable portal that can be continuously updated, companies can ensure that employees can continue to learn and grow as their careers progress.
An effective and positive employee onboarding process is a key factor in retaining top talent and offers employees a more consistent and comprehensive onboarding experience. It's also the starting point to cultivating a people-powered workplace. Your people are your company's most important asset. Keep them engaged and they'll be more productive, creative, and supportive of the company culture, mission, and values.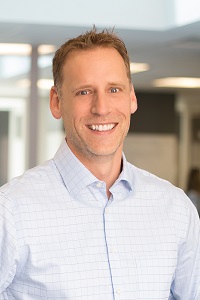 Mike Hicks is the Chief Marketing Officer at Igoo Software, and he has more than 17 years of progressive B2B technology marketing experience. Prior to Igloo, Mike was the director of enterprise marketing at BlackBerry.