We're right in the middle of open enrollment season, which can be a confusing and stressful time for your employees as they make their selections for the coming year. Arm them with the right knowledge and tools for a successful open enrollment period and they'll thank you for it— after all, healthy employees are happy employees! Here are the top five ways to help your employees to stress less during this time.
1. Over Communicate
You spend a lot of time planning for open enrollment every year, so make sure the message actually gets to your employees with effective communication. Make sure all employees have the opportunity to be fully educated about their options by deciding which communication methods will best explain important benefit details—email, employee portal, videos and workshops, etc.
Remember: communication about benefits doesn't stop at the end of the open enrollment period. Continue to follow up with your employees to make sure they get the most out of their new elections
2. Learn from the Past
Make sure history doesn't repeat itself by taking note of what went smoothly during open enrollment in previous years and where there were issues. Were there certain benefits employees seemed to be more confused about over others? What were the most frequently-asked questions (FAQs) you received from employees about the process?
Learn from these challenging areas and brainstorm ways to alleviate them in this year's open enrollment communications plan. From there, create goals related to the problem spots: Get X% of employees saving for retirement, or engage X% of employees in the open enrollment information session—and then set up a communications strategy accordingly.
3. Update Your HR Technology
Decide how you plan to administer the benefits enrollment process to employees. Is your current HR technology platform user-friendly, streamlined and integrated? If not, it may be time to look for a new HR technology solution.
The platform you use to facilitate employee benefits enrollment can be the difference between a smooth, efficient open enrollment season and a stressful one. In addition to an audit of your current HR technology, consider going mobile with your enrollment communication plan – whether that means sending texts about important upcoming deadlines or providing mobile-friendly educational videos.
4. Stay Abreast of Policy Changes
Our country's health care system is in a constant state of change. Set your employees up for success this open enrollment season by making sure they are aware of important changes to benefits or the enrollment process. Encourage your employees to promptly review options and thoughtfully choose a plan once the enrollment period starts.
Also, be sure employees are aware of the penalty for forgoing coverage in 2018. The 2018 amounts have not yet been published, but for 2017, the penalty is 2.5 percent of a person's income, or $695 per adult, whichever is more.
5. Arm Your Support Team with Information
Make sure your company's leaders, managers and extended HR team are fully equipped with key messages, FAQs and talking points about open enrollment. You need allies and can use the extra help with employee questions. Make sure these allies are able to get messages about open enrollment across in a clear, consistent manner. A consistent message from several sources will set employees up for success this open enrollment season.
Communicate early and often about open enrollment options. Hold information sessions—maybe more than one to accommodate employees' varying schedules—and consider bringing in an expert to answer the tough questions.
Bottom line: Be available for questions and prepared to offer your assistance when needed.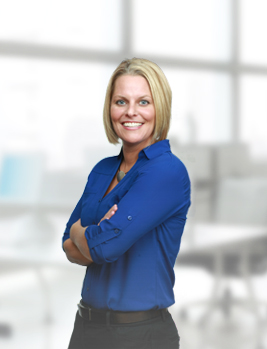 Andrea Meyer, SPHR, CBP, is the benefit manager at WorkSmart Systems. She joined the company in 2001, and has played a key role in the development of all services related to the WorkSmart employee benefit plans. Whether leading the benefit team, answering questions from employees, or sorting through the latest benefit regulation, Andrea's passion for employee benefits is evident. Andrea is a graduate of St. Joseph's College, and is a Senior Professional in Human Resources (SPHR), as well as a Certified Benefit Professional (CBP).

WorkSmart Systems Inc. is an Indianapolis based Professional Employer Organization (PEO) founded in 1998. As a leading PEO, WorkSmart serves over 200 client companies with employees in 37 states. WorkSmart is also an active member of the National Association of Professional Employer Organizations (NAPEO). Our goal is to provide small to medium-size employers with an integrated Human Resources solution which allows them to take better care of their employees, stabilize employee-related costs, and focus on their core business. With the most comprehensive suite of PEO services available in the market and a focus on providing excellent client service, we strive to assist and protect each of our clients.