In November 2017, Dara Khosrowshahi sat down with the New York Times for his first interview after becoming Uber's chief executive and replacing Travis Kalanick.  He discussed the company's culture prior to his arrival, admitted that it "went wrong," and said that he is committed to fixing these important issues facing the company.
When a company's culture is woefully off course, words alone will not define a new one.  There needs to be serious action and a long-term plan that not only is actionable but is communicated from the top. Yes, a company's middle management will be critical to ensuring that the plan is carried out and yes involvement and buy-in from the frontline is necessary for any plan to succeed.  But at the end of the day, when it comes to turning a company's culture around, the CEO will ultimately be held accountable and communicating what will take place must come from the helm.
As the former CEO of a communications consulting firm, my advice to Mr. Khosrowshahi—three simple but very important steps: transparency, consistency, and humility.
Transparency—Make the Plan Clear to All
In an article I wrote on Entrepreneur.com, I questioned Elon Musk's philosophy that democratizing company direction and collaboration is the way to go. In cases where company culture has strayed off course, it's difficult to fix it with countless cooks in the kitchen. CEOs are paid the big bucks to take responsibility for a company's strategy and to let those who work for him or her to understand what is expected of them. If they do so successfully their business (and remuneration package) will thrive; if they don't . . . well, take a look at what happened to Kalanick.
Top/down communications is therefore crucial in any successful cultural overhaul. It needs to be clear, consistent, regular, and executed through the right channels. But few company leaders are prepared or able to do that. APPrise Mobile's research found that only 16% of American workers receive communications from their CEO on a weekly basis and another 16% said they never hear from him or her.  To achieve cultural transformation, a company's leadership should not only develop a plan but also communicate it to all employees in the early stages and do so in a way in which they will receive, understand, and remember it.
Given the demographics of the current and upcoming workforces, delivery of the message should be done in a way where the CEO is confident that it will be received.  Another recent research survey APPrise Mobile conducted, makes clear that the incoming Generation Z workers never knew a day without mobile technology. Likewise, the Millennial generation probably doesn't recall a day (at least during their working career) without a mobile device by their side.
To effectively communicate with these folks, consider the following communication tips:
Push information through mobile to ensure delivery (and quantify it via analytics);
Use short Twitter-like sound bites of information rather than lengthy diatribes so that they will be more easily remembered;
Since the new generations are more keen on pictures rather than words, take advantage of video which is known by many (i.e. Instagram) to attract greater attention and consumption.
Consistency—Set a Precedent and Don't Stray
All employees have heard promises about change. Unfortunately, their attitude is more often than not one of skepticism as opposed to "yes we can" rampant optimism. Trust needs to be earned—in an environment of wronged culture, respect doesn't necessarily come with the job.  Employees want to see action. Leading executives should therefore set the precedent early and then continue with a high level of consistency in communications.
Periodic e-mails just don't cut it.  As part of a plan that is communicated early on, a timetable for when employees can expect updates should be established.  Consider the following ways to communicate:
Quarterly town hall meetings, live, webcast, and archived, to ensure everyone has the opportunity to participate;
A CEO tour to visit with as many people as possible (nothing will engender trust more than face-to-face interaction);
A monthly blog post highlighting key achievements (a few bullet points is all that is needed);
Podcasts so employees can hear their CEO's voice;
Regular (but not overused) tweets with photos that highlight the CEOs activities.
There's so much that can be done to let a company's workforce know that their CEO is committed.  But it should occur with frequency and consistency for the trust factor to stick.
Humility—History Does Repeat Itself
Toxic cultures may be improved when senior leadership leaves, but change doesn't occur overnight and just because a new face is in charge.  A mantra for communications success is to not become complacent and never think culture is totally fixed.
I once consulted for a CEO who said he never took what he had for granted, and went to work every day with not only a sense of humility but also fear that if he lost his humility, something could go wrong.  This caused him to always be on his toes and to demonstrate to those that worked for him that he was sensitive, was aware of what had gone wrong in the past, and wouldn't let it happen again.
With all of this in mind, time will only tell if Khosrowshahi is the person who can turn the leading ride hailing app company around.  For now (and while he's still on the honeymoon phase of his new position), he certainly is saying the right things.
Khosrowshahi hasn't left the responsibility of understanding the company and its new direction to those working for him.  Rather he has taken matters into his own hands, identified culture as a primary problem facing Uber, and communicated from the top down that he is committed to bringing about change.
Now the real work begins.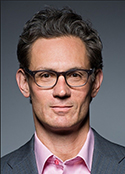 As a corporate communications consultant for the past 20 years, Jeff Corbin is pioneering the use of technology in the communications industry as the founder of APPrise Mobile, a business-to-business/enterprise native app platform that includes theEMPLOYEEapp®, for internal communications; theIRapp®, for public companies; theCOMMSapp™, for external communications; and theCONFERENCEapp™, for investor, analyst and other conference and event communications. Prior to APPrise Mobile, Jeff served as the CEO of KCSA Strategic Communications in New York City.

Jeff is a licensed attorney and before joining KCSA practiced securities and bankruptcy law in New York City. He holds a bachelor's degree from Cornell University and a law degree from the Benjamin N. Cardozo School of Law. You can follow and connect with Jeff on Twitter, @jcorbinIR.