One of the biggest trends in HR today is the development of employee resource groups (ERGs). ERGs give employees the opportunity to share their passions and talents with their coworkers.
Typically, they're created based on similar demographic characteristics, such as race, ethnicity, gender, or sexual orientation. They can also be set up around shared goals and interests.
Through these groups, employees form deeper connections with one another and the workplace itself, as they're helping to build its culture.
Successful ERGs go a long way toward encouraging diversity, improving inclusiveness, and developing a positive work environment. They increase community presence and foster relationships across departments. They also boost employee retention.
But maintaining ERGs can be a challenge, especially for HR departments, which already feel the pressure of low budgets and minimal staff to support existing job requirements, such as:
Recruiting and staffing
Employee management
Learning and training
Employee benefits
For HR administrators already bogged down with other tasks, managing ERGs can become overwhelming, especially with the workflow requirements of implementing these important programs:
Initiating or approving the groups
Ensuring compliance
Soliciting sponsors
Supplying funding
Providing a platform to host and maintain the ERGs
Companies themselves can have a difficult time encouraging the development of these resource groups without adding an extra burden onto HR departments.
We've taken a look at the four key factors required to maintain successful ERGs, as well as some ways to make supporting them easier and less time-consuming.
Workflow
Setting up an ERG involves several steps. An employee leader needs to request access to create the group. Before it's implemented, the ERG must be reviewed to make sure it aligns with company policy. And after it's approved, the group has to be monitored.
Creating an easy way for ERG leaders and management to communicate, requesting and administering approvals significantly reduces the time needed to get an ERG up and running, and the right interface also makes it easier to monitor engagement once the ERG is active.
Streamlining the ERG initiation and monitoring processes makes the company more willing to approve new ERGs.
Funding
For an ERG to be sustainable, it needs visible support from leadership. And within the company, that support needs to be consistent across all employee groups and clubs.
But managing support and funding for numerous ERGs can be cumbersome, especially if your system includes employee reimbursement.
Streamlining reimbursement approvals and subsidy management on a single platform makes it easier for companies to keep track of the funding allocated to each group, club, or program.
Because not all companies are working with the same budget, organizations also need to determine how they want to fund ERGs. They can create subsidies, set up allowances, or reimburse employees who pay up front for different programs.
Promotion
For ERGs to start strong and maintain momentum, employees need to know about them, and an executive sponsor needs to be assigned. It's easy to lose track of promotional e-mails or calendar invites, especially when employees have busy personal lives, as well as challenging work schedules.
Maintaining all groups and programs on a single calendar makes streamlining promotions effortless. Text message notifications about group meetings or events are more effective than e-mails, and interactive newsletters encourage employees to engage with their ERGs.
Allowing employees to invite colleagues/friends to join groups or attend activities is another great way to increase participation and foster a sense of ownership for ERG members.
Analysis
Organizations can't determine the success of their ERGs without data. Analytics are a critical component of workplace programs, especially if the programs are receiving corporate funding. It's important to see where the budget is going and if it's being used strategically.
Measuring active members and event participation, as well as soliciting employee feedback, paints a comprehensive picture of a resource group's momentum and popularity. For these analytics to be successful, companies need to be able to customize their reports and measure time spent on specific activities.
It's also beneficial to have a space where users can leave immediate reviews and feedback about groups and programs. This real-time reporting, along with metric data, gives organizations the information they need to decide whether they should continue funding an ERG or reallocate that budget to a different group.
Streamlining the process of creating, supporting, promoting, and measuring ERGs relieves the burden these programs put on HR departments. Encouraging employees to develop and promote their own groups increases their investment in the programs and the company, creating a sense of empowerment and encouraging a positive workplace culture.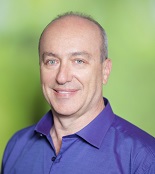 Alex Shubat is the cofounder and CEO of Espresa, a workplace programs administration platform that empowers companies like Workday, Box, and Pandora to provide world-class workplace programs.