YouTube has developed quite the reputation among its users as a go-to, informal source for quick DIY lessons and how-tos. In fact, a 2017 survey from YouTube found that one in seven people now go to the video platform to solve a problem related to their job, studies, or hobbies.

This is likely part of the reason YouTube is extending its reach beyond furniture refinishing and baking tips, investing $20 million into the learning space, establishing a dedicated channel to educational videos ranging from cooking tutorials to scientific theory.  The funding will support video creators, encouraging them to produce learning-focused content. This will solidify YouTube's reputation as a go-to source for high-quality content for its subscribers.
More importantly, it allows YouTube to become a trusted educational resource. It pivots YouTube from just a platform where your mom posts videos about building a succulent garden, to one where similar content is supported by expert insights. For example, a horticulturist might produce a video to the channel that discusses how succulents perform in different climates.
So, what does this mean for learning and development teams who are trying to better engage their workforce?
It's time to step up your game or face being eclipsed by YouTube. This is not to say that businesses should consider themselves in competition with YouTube when it comes to training. Rather, it's important for enterprise learning to reflect on and respect the new opportunities and expectations the video platform has brought to the table.
In the Age of Google—Accessibility is Key
Remember when the answer to your every question wasn't available with a few short clicks? Consumers in the Google-sphere no longer have to dig through a mountain of resources to find an answer, as new and incredibly effective search functionalities deliver them in seconds. The same could be said for YouTube, a platform powered, of course, by Google. Learning is no longer a task; it just requires the click of a button.
Training resources also need to be searchable. YouTube is about to set a new benchmark for how people browse and access content, and enterprise learning needs to match it. Artificial intelligence (AI) -driven tools improve keyword searches that ensure employees can access what they need the first time they hit the search button. Integrating learning-specific AI algorithms that use a combination of machine learning, natural language processing, and deep learning creates functionality similar to the world's second most popular search engine.
In the same way retailers now need to reflect the ease of Amazon, enterprise learning also needs to match the accessibility of Google or YouTube. This means resources need to be available 24/7 from any device an employee chooses. Instead of setting aside specific blocks of time for meetings during office hours that most employees can't attend, training should be available when someone is waiting at a department of motor vehicles or sitting on a delayed subway car.
Training needs to be available on mobile devices and access needs to be offered both online and offline, via dedicated native apps. This empowers all members of the workforce to learn on their schedule and to supplement idle time by turning it into quality opportunities to learn.
AI built into a learning management system or learning platform can also perfectly compliment both the content available on YouTube and the needs of an enterprise. As an example, in practice, you're an antenna technician supervisor and you want your field workers to keep up to date on all the latest about specific antenna fixing techniques.
As the supervisor, you ask your learning platform to scour YouTube and the AI then works to bring you the most relevant, most upvoted, shorter than 2-minute videos on that specific antenna model. The AI within the learning platform interacts with YouTube and creates a compilation of the 10 best videos that meet the specified criteria.
YouTube's increased investment indicates an increase in their already vast learning resources, and enterprises need technology internally to curate that content into useful and specific tools that employees can use.
Multimedia Learning Should Be the Standard
Many people go to YouTube to learn something new because it provides a hands-on approach. Being able to stop and review a video on how to make ravioli can be easier to understand than a written recipe that explains it. The same goes for more technical topics, such as coding or troubleshooting new software.
To remain relevant, enterprise learning needs to toss aside traditional slideshow training resources and adopt a far more interactive, multimedia-focused approach to learning. This can still include written resources, but those should be supplemented with videos or even practice demos that engage and resonate deeply with learners. This will help employees effectively apply training to real-world applications, improving their productivity and ability to problem solve.
While not a traditional multimedia approach, social capabilities are also key in the age of YouTube. One benefit of a YouTube video is the comments listed below that offer other tips or methods for completing a particular task. This helps to extend the value of a piece of content, especially if someone is struggling to understand the initial instructions.
To replicate this, businesses need to think about how to incorporate social elements. Need a place to start? Consider these options: encourage users to make use of the comment section in your learning platform or to develop message boards where employees can ask questions, share tips, or even help one another to locate the best training.
This can include video playlist, peer-reviewed by subject matter experts and enriched with company-specific best practices, creating knowledge capital for the entire organization and specifically for field workers to consume. Field technicians can comment, ask questions, or even record and upload a short video they took completing a task. Social learning and experiential elements then become the company's knowledge capital, starting from just a simple list of videos.
YouTube's latest investment reflects the platform's understanding of evolving consumer demands for learning content. There is now an opportunity for enterprise learning to also reflect the same understanding by offering capabilities that better engage your workforce.
This will ensure that, while people still watch YouTube, they will also take the time to view learning resources from the platform your organization has dedicated to its learning and development efforts.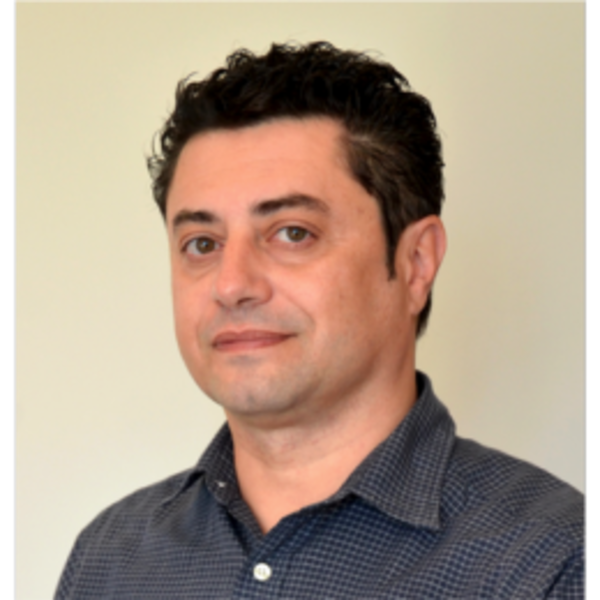 Donato Mangialardo is the director of product marketing at Docebo. With over 15 years of international experience focused on the delivery of B2B solutions primarily at start-up companies including as a LMS administrator and product marketer of Cloud corporate learning solutions. Mangialardo has focused on providing influential, passionate, and hands-on product and marketing leadership in the learning and development industry.