Intuition—a mental "shortcut"—is the result of two hardwired processes (pattern recognition and emotional tagging), which frequently lead to cognitive errors. As a result of "going with your gut," even the best, most experienced business leaders can make poor judgment calls about individuals.

Massive value can be attained when businesses use data to understand and optimize their workforce, as well as to outsmart and outperform their competition. When data are gathered and analyzed from the entire employee life cycle, we gain a much clearer picture of the levers to pull that improve employee retention, productivity, engagement, and more.
Below are a few examples of how using data and people analytics can improve results.
Develop Better Employee Retention Programs
To find the source of employee turnover and curb its effects, HR leaders don't have to rely on subjective anecdotes or gut feel. Turnover rates are often significantly higher in one group than in the overall employee population. To determine if you have a turnover problem, use people analytics to look at your turnover rate and drill down by role, regions, teams, and departments.
What's normal for one group may be unusual for another, but a good rule of thumb is that if you see an increase in voluntary turnover by 3%–5%, something is amiss. From there, use data on resignation drivers to uncover why turnover is occurring so you can develop retention programs highly targeted on solving the problems of this specific cohort and incentivizing these employees to remain in their positions.
Create Fair and Competitive Job Offers—Without Breaking the Bank
In a tight labor market, more managers are losing perfect candidates at the offer acceptance stage. This can be draining for the manager and expensive for the organization. At times, increasing the dollar amount in the offer can provide the incentive needed to land the right talent. However, it is not always necessary.
One way to use data in this situation is to find out how the offer compares to the compensation levels for people who perform the same role, at the same level, and in a similar geography, as well as people who hold similar positions but perhaps work in different functions.
Combine this with data from any prehire performance assessments to determine whether the candidate has the potential to perform exceptionally and grow with the organization, therefore justifying a higher salary offer.
Make Career-Pathing Conversations More Productive
Many organizations don't have defined career tracks anymore, either because the ones they have are no longer relevant or because the next rung of the ladder is simply still undefined. This can leave employees frustrated and wondering what kind of future they have at their organization—and whether they should start looking elsewhere for the career growth they need.
To help both managers and employees see where the potential career paths are, dig into your historical data to see which roles others have progressed into and how long it took them to get there. If there are multiple steps involved, this can be calculated by adding up the average time in each step.
In practice, this means if you see any commonalities, such as female business analysts eventually getting into computer forensics or other cybersecurity roles, you can then encourage line managers to broach the idea of that possible career move during career coaching conversations. The goal, of course, is not to push people into these roles but to let them know where there are opportunities for growth in the organization.
Support Data-Driven Decisions with Technology
Sierra-Cedar found that large organizations can have up to 75 different HR and business systems, each one producing hundreds of valuable data points every day. Pulling reports from each system and then combining these together can be a long, manual process.
To be successful in leveraging all these data for insights, it's critical that you—and the business leaders you support—have a way to mine for insights quickly and correctly so you can make the best calls for both your organization and employees. Meaningful analysis of employees must be on demand and comparative and reflect that employees develop and change over time.
Working with data can be daunting for many, but there are people analytics solutions that make analytics more accessible so it's faster and easier to get the insights needed for all your important talent decisions. Analytics enables you to confidently double down on your strengths and eliminate the areas where you're weakest so you can meet every talent need of your organization.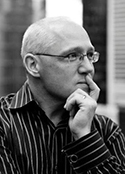 Ian Cook heads the workforce domain for Visier, which develops cloud-based applications that enable HR professionals to answer workforce strategy questions. Cook has been involved in driving forward the datafication of HR and is a speaker and blogger on the subject.
Prior to Visier, Cook built Canada's leading source of HR benchmark data. His expertise has also been developed through years of international experience solving strategic HR problems for brands in the Fortune 500 and FTSE 100.