Recruitment has come a long way from decades ago. From the traditional job posting on bulletin boards to the creation of employment agencies, up until the rise of computer and Internet technologies, all of these have created a shift in the tools and processes that recruiters use in helping applicants find employment.
In the coming years, we'll continue to see changes in recruitment methods given that challenges and developments in the social, economic, and technological landscapes are ever present. More specifically, we are anticipating new or evolving recruitment trends in the following areas:
1. Recruitment Platforms
Needless to say, everything starts with candidate search. But unlike days past when mail applications were the main thing, modern-day recruiters have freer rein in finding candidates—thanks to many different platforms online that are now available for use. You could also beef up your recruitment strategy with employee referrals or internal hires.
Here are the most popular platforms for online recruitment:
LinkedIn's database of millions of profiles of professionals, for instance, makes it incredibly easy for you to spot potential talent.
As social is continuously evolving when it comes to engaging candidates, you might notice that Instagram, Facebook, and Snapchat are no longer limited to posting of selfies. In fact, you could use these channels as a dedicated venue for posting job advertisements in video form. It's a fun and innovative way to attract young job seekers into your organization since many of them are socially active in a big way.
Mobile is yet another attractive option for job hunters, and recruiters and employers might as well take advantage of this. The increased use of mobile devices should prompt you to look at your website's careers page to see if mobile users can navigate through your job postings and application guidelines with ease.
2. Employer Branding
The recruitment process is now a two-way initiative, so to speak, in the sense that both the employer and the candidate are assessing the worth of one another. Employer branding then becomes just as important as candidate profile.
Here are some "qualifications" that job seekers look for in employers:
The majority of job applicants would like to see employers welcome diversity as a good, natural thing. Employees feel that they should not be constrained to express their ideas, emotions, and values as these form the core of their character.
In the workplace, differences in age, gender, race, language, personality, or working style, among others are perceived to benefit the organization in terms of being more unique, harmonious, and dynamic, not to mention, more competitive on a global scale.
At the outset, your recruitment strategies should also reflect diversity. You could start by putting in place talent acquisition strategies that are meant to attract and engage diverse candidates. This may include blind hiring, where you go beyond looking at the résumé of your candidates and instead invite them for a panel talk with "blind" interviewers (think blind auditions for TV talent searches).
Employers who hire based on cultural fit have shown that it's an effective way to increase productivity at work. Whether it's a flat organizational design, a pet-friendly environment, or a profit-sharing compensation package, finding candidates who share similar ideals and interests with those of the organization accomplishes many positive things.
These future employees will come to work feeling inspired and happy and wanting to grow with the organization. At the end of the day, a positive atmosphere in the workplace resonates well with customers, seeing that company staff are doing things right.
The HR team could lead the company's management in creating a great company culture through employee-friendly policies in hiring, compensation, training, and retention.
3. The Rise of Artificial Intelligence
It's a misconception that artificial intelligence (AI), or the use of machines, will take away work from humans. By contrast, AI is going to complement HR's data-driven and analytics-based tasks.
Some specific ways that you could apply AI technology include:
Software designed to automatically screen candidates is one useful application of machine learning, especially when you're handling volume applications. There are tools that can help you calculate the candidate's score in terms of cultural fit, for instance.
AI applications can also be configured to detect any red flags, such as biased language in describing what qualifications you would expect from your candidates.
Machine learning apps may also take away the bulk of the work in attracting talent from the HR team. These apps pave the way for job hunters to receive job recommendations or be directed to your careers page using data from users' history of searches, networks, or clicks.
Your recruitment strategies can make or break your organization in multifarious ways. They can affect the quality of your hires, your company image, or the way you use new technologies to be more aggressive in your HR initiatives.
If you haven't yet, now may be a good time to rethink your policies against the most value-laden trends that are driving recruitment these days and in the years to come.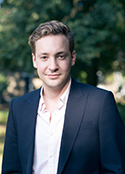 With an eye for detail and attitude towards excellence, Edward Page has proven himself to be ThisWay Global's guide in recruitment technology. As a Business Development head, he leads a team to keep on pushing the envelope when it comes to using technology for recruitment—a hiring process that focuses on diversity and less on the bias.With a full grasp of ThisWay Global's Match-ic technology, he's willing to set foot in opportunities for the organization's growth and development.