We all know how much recruiting has changed over the last few years. Applicants no longer drop their résumé in the lobby drop box, they rarely fill out paper applications as walk-ins, and calls to speak to HR about open positions listed in the newspaper are practically non-existent.
More often than not, when walking the rows of a career fair or networking at an industry event, you'll hear the words, "Go apply online." If you don't hear those words, a recruiter or company insider might say, "Connect with me on LinkedIn." The majority of jobseekers are going to go through a technology system or social media hub to get their credentials in front of decision makers and hiring managers.
The latest trends in Applicant Tracking Systems are all about things that will make the process faster and easier for both the candidate and the recruiting team. From more improved résumé parsing that reduces the time for applicants to upload their work history to the option to "apply with LinkedIn," companies realize that the longer it takes someone to complete the applicant process, the more likely they'll lose fresh talent to a company with a career site that takes fewer clicks and time.
As the war for talent is being redefined, there is still a need for organizations to build pipelines and keep passive candidates interested and engaged. Applicant Tracking Systems and HR Technology vendors are making sure that they are enabling their systems to either integrate with other solutions that allow for job marketing or that those marketing tools are built in.
| | |
| --- | --- |
| Learn how to improve your mobile ready applications so that candidates actually apply, when attend the webinar, "Online Job Applications that Rock: Getting Top Talent to Click Submit." Presented by Tiffani Murray on February 7, 2018. Click here to reserve your spot today! | |
It's not just about locating candidates "just in time" anymore. Executives and leaders want talent "on the ready," and innovative technology tools are helping that to become a reality. Applicant Tracking Systems are also branching into new sources for candidates. There may be integrations with top online social or search destinations like Facebook, Google, Indeed, and other prominent sites that people visit on a daily basis.
Mobile Technology
Mobile is also important. There are statistics that show an increasing number of jobseekers are applying to jobs on their phones. Applicant Tracking Systems must be able to adapt for this trend, as well as let recruiters review résumés and take next-step actions on candidates from a mobile device.
Gone are the days where top talent is willing to spend 30 minutes completing a job application. CareerBuilder recently shared a study that indicated 60% of candidates will abandon a job application halfway through due to the number of questions or the time it is taking to complete it. Employers realize this and are reformulating what is required information for someone to be considered for employment. Submission times have become drastically reduced with everyone clamoring to be able to tout it takes less than 5 minutes to apply for a job at their company.
Automated Screening and Interview Technology
The next emerging phase will be more automated screening and interview technology. In an effort to save recruiter time and scheduling woes for candidates, we will see more and more hiring tools that allow for screening to be done at any time. Applicants will get a link and go to a site to see questions and record their answers in video. It's all coming despite healthy debate around how impersonal this approach can be.
For many Millennials in the workforce, this is a welcomed option. They want to take care of business quickly and on their own time. Face-to-face interaction is optional. These methods of sourcing and screening are a bit more challenging for hiring managers and professionals who are used to the handshake as a first impression and react with discomfort to the pressure of finding the room in their home with the right background and soundproofing for a virtual interview.
Despite the virtual interviewing anxieties of the more seasoned workforce, expect that in 5 years or so, most organizations will be using some kind of prescreening technology. This will be a combination of automated questions and/or video screening.
The war for talent will be won by the talent acquisition teams that find the sweet spot of taking the least time to engage, recruit, and employ top professionals, without sacrificing quality of hire or culture fit. This is easier said than done and involves more than reducing the number of required fields or prescreening questions in the process.
It will take redesign and reengineering of the applicant flows that may have been in place for years that hiring managers have become married to in order to feel like they've done their due diligence to find the right hire. Look for more technology in this space, a demand for decreased time to fill from ROI-motivated leadership and, more importantly, an increase in talent that applies to new gigs quickly and often in the name of career progression and opportunity.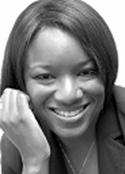 Tiffani Murray is a recognized leader in the human resources community whose work in strategic HR, technology and process improvement has impacted employees around the globe. She was selected as one of Workforce Management Magazine's inaugural 15 "Game Changers" in HR under 40 for her work in corporate America and initiatives as an independent HR strategy/technology consultant on a recruiting project. She's spoken at colleges, including Georgia Tech, and at various events, such as the IQPC HR Tech Summit and annual Congressional Black Caucus Annual Legislative Conference.
She's served as a subject matter expert on HR webinars, including GuideSpark's HR Leader Spotlight. In addition, she's been quoted on HR topics and the value of this function in businesses on SHRM, CIO.com, Fast Company, CBS News, FlexJobs, Monster, Ladders, Glassdoor, U.S. News & World Report and SoftwareAdvice.
Ms. Murray currently resides in Atlanta, GA providing independent consulting on HR/Talent Management processes and technology to organizations across the country and is the owner of PersonalityOnaPage.com a résumé/career consulting company.