When you hear the term "Best Place to Work," what companies come to mind? Does your company make that list? If not, you may want to reconsider your corporate culture in order to attract top talent who are looking to work at Best Place to Work companies.

A common misconception about Best Places to Work, is that a company gets this title simply because it offers healthcare and added benefits and has a rec room set up with ping pong, or free coffee, and snacks for the taking.
In fact, being recognized as a Best Place to Work not only takes a lot of hard work, it also takes a commitment by the organization to cultivate this kind of culture—and a realization that this type of accolade is not usually something earned overnight, or even over the course of a year, but as a result of long-term dedication and commitment to the goal.
As a company starts out, it's important to consider the why—why do you want your organization to be named a Best Place to Work?  Certainly there is a prestige factor, but the implications can run much deeper than that.  Achieving a culture that an outside organization recognizes as a top working environment typically (and not surprisingly) translates into an organization where most of the employees are very happy and love their jobs.
This, in turn, tends to result not only in higher levels of productivity, but also more overall positive company outcomes, as employees are encouraged to innovate and develop their own ideas and/or solutions to issues.  Additionally, this positive employee morale is noticeable, and a company's employees tend to become one of the best recruitment tools when looking for other like-minded employees.
Recognition Is Great for PR and for Recruitment
This type of recognition is also great public relations—being seen as an industry leader among similar companies positions an organization that much further ahead and can be a stand-out differentiating factor.  Executives in the company will be looked to as thought leaders in their field, and overall pride in the organization will undoubtedly increase (leading to even higher levels of productivity and stronger recruitment, continuing the positive cycle).
For many organizations, becoming a Best Place to Work needs to be a goal woven into a big-picture roadmap, like a 5-year strategic plan, for example.  A company's leaders should start by understanding the baseline of employee engagement.
From there, this feedback can be developed into a very clearly defined 5-year plan that the entire organization can align itself with.  Communication is key to this process—in fact, communication, or a lack thereof, is one of the biggest feedback areas companies tend to receive, and on its own can be one of the biggest foundation blocks toward helping to raise employee engagement levels.
Communication Is Key
Define the 5-year plan and communicate it broadly, to make sure that everyone understands where the company is going, and how it's going to get there.  Fortify this process by implementing a performance management system that supports the goal-setting process and revolves around rewarding both individual results and behaviors—so not just what the individual accomplished, but how he or she got there.
Organizations with leaders that demonstrate a commitment to this plan end up being more successful more quickly.  Your company's executives should plan to spend some time with their employees in a setting different from the day-to-day.  Especially for companies with more than one location.
"Listening tours" go a long way to show that leadership is committed to making the organization a great one to work for, by taking time out to travel to them, and to engage them in thoughtful conversations that hit on what's going well, and maybe what's not going so well—as well as what kind of corporate support employees might need to be able to do their jobs better.
These opportunities also offer the sense to employees that they are truly being listened to (especially when topics that are brought up the day of the meeting are followed up with) and gives everyone an opportunity to get to know their colleagues in a more meaningful way.
Teamwork Makes the Dream Work
Teambuilding activities (again, with participation from the top down) also go a long way toward instilling a feeling that everyone is valued and integral to the overarching mission.  Again, for companies with more than one location, providing opportunities for team members from other locations to interact with each other is also crucial toward expanding rapport with other colleagues throughout the company, building networking ties with each other, and overall instilling a sense of unity throughout the company.
Family events are also a great way to show an organization's commitment to work/life balance and engage the entire family with the company (which offers employees another important support tool).
Don't Sweep Bad Reviews Under the Rug: React and Change
Being open to receiving employee feedback is also important—and sometimes harder than it sounds.  But demonstrating that your company is open to honest, constructive comments helps develop a sense that the company really is trying to be the best—from the employees' perspective.
One way to achieve this might be to create an e-mail address for comments that goes right to the top leadership; another is to encourage employees to post reviews on websites that potential employees might visit to research more about your company's culture (which in turn, is a great tool for attracting similarly committed employees).  The most important thing when receiving this feedback, however, is to ensure that you reflect it's not falling on deaf ears, but rather instilling the trust that something will be done.
Applying to Become a Best Place to Work
If your company starts applying for Best Place to Work honors, recognize that you are asking your employees to take time out of their lives to respond to surveys.  You don't ever want to imply that it's a requirement for an employee to respond to a survey, but hopefully the work you've done will create an environment in which employees are proud of their company, and therefore happy to have the opportunity.
Still, be aware of survey fatigue, and give your employees a break now and again.  And when you do ask them for their comments in a more formal written assessment, remind them that it's in part because the leadership of the organization wants to be tuned in to their impressions, which they know can change over time.
Finally, be sure to show your gratitude to employees who do take the time to complete surveys or write reviews—after all, it's their opinions that in the end lead to the accolades and promising new recruits!
As mentioned above, these changes don't happen overnight, but with perseverance your company should start to notice a shift in culture well before reaching the 5-year point.  Recognitions received at this time are a result of setting the path and following through, but don't let early success lead to complacency.  Build on the momentum of your company's efforts, and you can continue to cultivate an organization that truly is, and remains, a Best Place to Work.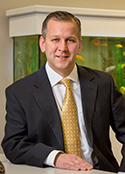 Dana Smith is Vice President of Human Resources and Whitney Pulsifer is Senior Director of Strategic Initiatives for
Peabody Properties, a full-service real estate and property management firm that was named a 2017 Top Place to Work by the Boston Globe and a 2018 Glassdoor Best Place to Work.