Technology skills are becoming more important than ever in all industries—no matter what type of business or organization you work for, everyone is trying to be more like the leading tech companies of Silicon Valley. However, even though the values, ethos, and culture of tech start-ups have become more influential than ever before, many employers, training professionals, and HR teams are still lagging behind in helping people gain the business-critical tech skills vital for career development and higher-income potential.

To provide some interesting context here,
Coding Dojo
recently conducted a Tech Literacy Survey of more than 2,300 consumers, which uncovered some surprising insights about how people relate to technology, what sorts of barriers may be occurring within your organization, and what employers can do about it. Here are a few of the key survey findings:
Prepare Workers for Future-Forward Tech Skills
Fifty-six percent of respondents believe employers are not doing an adequate job of preparing workers with future-forward tech skills. It's not enough to just recruit new tech talent—your HR leaders and training professionals should also consider new strategies to improve the tech skills of the workers you already have.
It might be more effective and faster to upskill existing employees for your open tech jobs rather than try to hire away tech talent from other organizations or hire new graduates who might be juggling several job offers. This is especially relevant for recruiting and retaining Millennials, who often value on-the-job training and learning new skills at a job almost as much as they value salary and traditional benefits.
Communication is Key to Encourage Understanding
Thirty-six percent of survey respondents believe employers should facilitate more communication between tech and nontech workers to encourage understanding. Is there a divide in your organization between the tech talent and everyone else? It doesn't have to be this way!
Don't let your tech team become an isolated silo within your organization. There are ways your training leadership can invest in training and facilitate better communication between tech and other departments. It's true tech people tend to have their own jargon and cultural quirks, but that doesn't mean they have to be treated like a separate entity within the organization.
With a bit of training and coordination, tech employees and nontech talent can be better integrated, communicating better, understanding each other better, and achieving bigger efficiencies and productivity gains.
Employers Should Invest in Upskilling
Ninety percent of respondents believe it's the employer's primary responsibility to teach tech skills and enhance the skill sets of their workforce, while 34% of survey respondents believe employers should invest in upskilling for nontech workers.
Some know what they want to be from a young age and choose their university major accordingly; but many go out in the workforce for a few years and then gradually refocus their career goals. Maybe you have some of these "late bloomers" or undiscovered tech talents at your own company already. If you invest in your employees' skills and career growth, they'll be more likely to invest in your company.
Creative Ways to Improve Tech Skills
There are a few creative ideas to teach the language of IT and improve your workforce's tech skills while fostering better team spirit and interdisciplinary collaboration.
For example, have a "coding contest" where nontech workers learn how to write software code or develop an app together as a team. Create training materials that include a "tech term of the day" as part of your regular HR or learning and development communications to help teach some general technology concepts and IT jargon to a broader audience. There is a great tool called the Sideways Dictionary, which teaches the meaning of various tech terms and IT jargon in simple English and with vivid descriptions.
Another way to demystify technology is to create articles or video interviews for your internal audiences where you interview technology people from within your organization and ask them to share knowledge about their job, what they do, what they wished the rest of the nontech people knew, and more.
Don't let tech jargon or the mystique of IT be intimidating; there are many easy ways to create conversations around IT and technology that are approachable and fun, which can help your nontech talent get up to speed on technology language and concepts to help the tech team do their jobs better.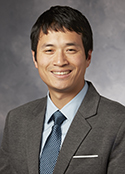 Michael Choi is the CEO of Coding Dojo, a company that helps people start careers in tech by learning how to code and becoming a software developer in as little as 14 weeks, with on-site and online coding bootcamps. Ninety-four percent of Coding Dojo's alumni land a job within 180 days after graduating, with an average salary of $76,000 per year. Even for students who have no formal IT education or related career background, Coding Dojo can help them graduate with a more versatile skill set, a richer portfolio, and 2–3 times the job prospects compared to the average coding bootcamp grad.