According to Gail Houston and Leslie Mason—Executive Recruiters for Intuit—who recently presented the session Experience is Everything: How to Treat Candidates Like Customers to Close the Deal at RecruitCon 2018 in Nashville, the candidate experience starts the minute a potential candidate first hears about your company.

In
part one
, I discussed a few ways to ensure that your candidates are getting the most positive experience possible. In this article, I will highlight a few more ways you can ensure a good experience based on techniques that have worked for Intuit, as presented by Houston and Mason.
The Candidate Journey
Houston and Mason discussed the "candidate journey" and how that starts with your very own employees. To "take the journey," you need to answer the following questions:
Who are your top performers?
Where did they come from (work/school)?
What attracted them?
What do they love about their job?
By answering these questions, you can start to develop candidate personas based on your current workforce. A candidate persona is an on-paper profile of the (fictional) perfect candidate for a role, which, obviously, the top talent you currently employ is the type of talent you're looking for in new hires, thus the perfect candidate persona.
Using your current workforce to help build a candidate persona also allows you to test out customized messaging. By bouncing subject lines, e-mail content, and other items related to outreach communication off your current top talent, you can get a sense of what would attract a potential new candidate with your messaging.
Houston and Mason also say that Inuit looks at the competition as part of the candidate journey. Specifically, it looks for the following from its competitors' talent:
Where do they hire from?
What is their pay/performance cycle?
How many of "X" employees do they have and where?
Where are they engaged (associations, conferences, meetups, etc.)?
Inuit took it one step further and offered paid interviews to targeted candidates to find out what it would take to leave a targeted candidate's current employer and how the targeted candidate viewed Intuit. The company also sought feedback from these targeted candidates on Intuit outreach messaging and its impact.
Communication Is Key to a Great Experience
One of the most common things I heard at RecruitCon 2018 was communication, communication, communication! It literally is the key to a great candidate experience. Houston's and Mason's session solidified this theme, as well.
According to Houston and Mason, adding a personal touch in your messaging is a great way to engage the candidate, and the stats back up this sentiment.
Subject Lines That Attract:
"I get you're not looking"—over 90% acceptance rate
"Saw your keynote address"—100% acceptance rate
"Loved your article on xx"—100% acceptance rate
When you include transparency in your messaging, you have over a 65% acceptance rate. An example of a transparent message would include explaining to the candidate who his or her boss would be in this role.
Personalized messaging, which has over a 50% acceptance rate, is a great way to show the potential candidate you took the time to learn a little bit about the person before blindly reaching out. Houston and Mason advise that you must personalize; never spam!
Personal vs. Corporate Brand
As previously noted, your employees are your corporate brand, and it's becoming more common for people to use social media sites, like Facebook and Twitter, for work purposes. By combining your personal Facebook page with your corporate brand, you're able to engage with potential candidates.
Houston says she's had great success in engaging with potential candidates from her personal Facebook profile. And she says if the privacy thing is an issue, you can make certain features on your profile only visible to specific family and friends, preventing strangers from having access to your family vacation pictures, for example.
Houston adds that the best part of making your personal Facebook profile part of your corporate brand is that it builds trust with potential candidates. And trust is a great way to leave a lasting impression and help solidify a great candidate experience.
Houston and Mason also list a few other ways to engage with candidates, which include:
Sending an "InMail" on LinkedIn: Check your old InMails, they advise, to see if something has changed or if you found additional information to personalize a second InMail outreach.
Sending a standard e-mail: Use tools like Connectifier (LI Owned), Entelo, JobJet, etc., to find e-mail addresses. The speakers say to be sure to check your applicant tracking system to see if the profile is already there before using these tools.
Using Facebook Messenger: Houston and Mason say this is a great way to engage if you share a post in a Facebook group or if you can't find an e-mail and the candidate hasn't responded to an InMail message on LinkedIn.
And remember, whenever you're reaching out, make sure the message is personalized! Creating a great candidate experience should be at the forefront of all recruiters' minds, and by implementing some of the tips that work for Intuit, you'll be able to offer your potential candidates a great experience in no time and for little to no cost, as well!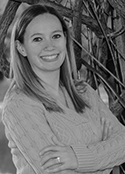 Melissa Blazejak is an Editor for Recruiting Daily Advisor and L&D Daily Advisor. She has written articles for HR.BLR.com and HR Daily Advisor and has been at BLR since 2014. She graduated with a BA of Science, specializing in Communication, from Eastern Connecticut State University in 2008. Most recently, she graduated in 2014 with a MS of Educational Technology. Llamas are her spirit animal.