With graduation season right around the corner, a new crop of Gen Z students are poised to join the workforce, and companies are fighting harder than ever to hire them. As this generation is quickly becoming one of the largest shares of the American workforce, it is forcing companies to reevaluate their accustomed ways of recruiting and doing business.

Keeping Up with the Tech Trends
Gen Z is drawn to new ways of doing just about everything—from getting from point A to point B via mobile apps to wearable tech revealing their in-depth exercise and sleeping patterns. When employers stick to traditional corporate practices, whether they be strict 9-to-5 schedules or gifting pins and plaques for celebrating 5, 10, or 20 years at the company, Gen Z can lose motivation and begin to look elsewhere.
For me, incorporating new technology into the workplace is key. Offering something new will fuel curiosity and prove that your business is forward-thinking and has the possibility for growth. Also, try to appeal to each employee's interests.
For example, if Addison from accounting loves reading, consider starting a book club. It's about leaving behind corporate formality and showing employees they're important to you and their interests matter.
Going Beyond the Basics
Employers need to place as much value on their employees as they do paying customers. This involves year-round efforts that many businesses tend to overlook. We released a survey last month revealing that 95% of employees believe recognition in the workplace leads to a stronger corporate culture, but 1 in 3 (29%) generally does not feel that value is shown.
In order for Gen Z to contribute to a collaborative work culture, these numbers need to change substantially. For Gen Z in particular, employers need to think creatively. Businesses must now go beyond traditional office perks (like on-tap cold brew, etc.) and integrate new feedback-oriented programs to keep these employees satisfied with their professional growth trajectory.
Feedback and appreciation are vital—as often and immediate as possible—in part due to the group's reliance on social media and its instant gratification nature. Waiting for that yearly review is a thing of the past. In fact, researchers estimate that 70% of multinational companies are already moving toward a model that focuses on real-time feedback and regular performance recognition rather than annual reviews.
Getting to Know Employees on a Personal Level
Unlike traditional work environments that often stay stagnant, at Snappy, we feel change brings growth and excitement with it. In fact, we made our culture our mission: to make people smile and be happy while at work.
At Snappy, we welcome all new employees with a new MacBook, a Snappy sleeve, a Snappy charger, Snappy stickers, a Snappy plush, and a Snappy gift through their new work e-mail. We regularly have lunch mixers so employees can get to know each other better on a personal level; we mix up desks and seating each quarter; and each week, a different employee gives the office an overview of his or her work or insight into his or her personal life. Our goal is for our employees to work in a fun environment that promotes team bonding and values of inclusiveness.
Ultimately, an investment in benefits that make a real difference for all of your employees is a powerful investment in your business. And the best part? With new talent joining the workforce, companies are reevaluating decades-old processes and finding even better and more impactful ways to inspire and motivate their employees.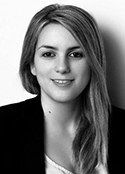 Hani Goldstein, CEO and Cofounder of Snappy, earned her degrees in Business, Law, and Psychology from IDC and Tel Aviv University. Before university, she served in the Israeli Defense Forces as an Infantry Instructor and Commander. She later went on to work in the district attorney's office in Israel as an attorney. In 2015, Goldstein cofounded Snappy, an employee rewards and engagement platform. Her team has grown Snappy to over 200 clients from its headquarters in New York City. Reach her at hani@meetsnappy.com. Connect with Hani and Snappy on LinkedIn, and be sure to follow Snappy on Twitter: @snappygift.